Yuht Tai Sé Fòng Faat / 粵泰寫方法 (ยุ่ดใตเเษ๊ผู๋งผัด)
Yuht Tai Sé Fòng Faat is an alternative way of writing Cantonese with the Thai script developed by Jonathan McVinnie. It was inspired by the Zhuyin Fuhao / Bopomofo, Thai and Lao scripts. Most consonant groups are based on their original Thai pronunciations, though some have been changed. The low, middle, and high classes have been removed, and the tone and vowel systems have been simplified.
Notable features
Written from left to right with vowels mostly below and beside the consonant with tone marks above and final consonants trailing at the end.
Used to write Cantonese, Mandarin, and theoretically any Chinese dialect.
The tone system is based on a modified version of the Yale romanization system.
Tàiguó pǔtōnghuà script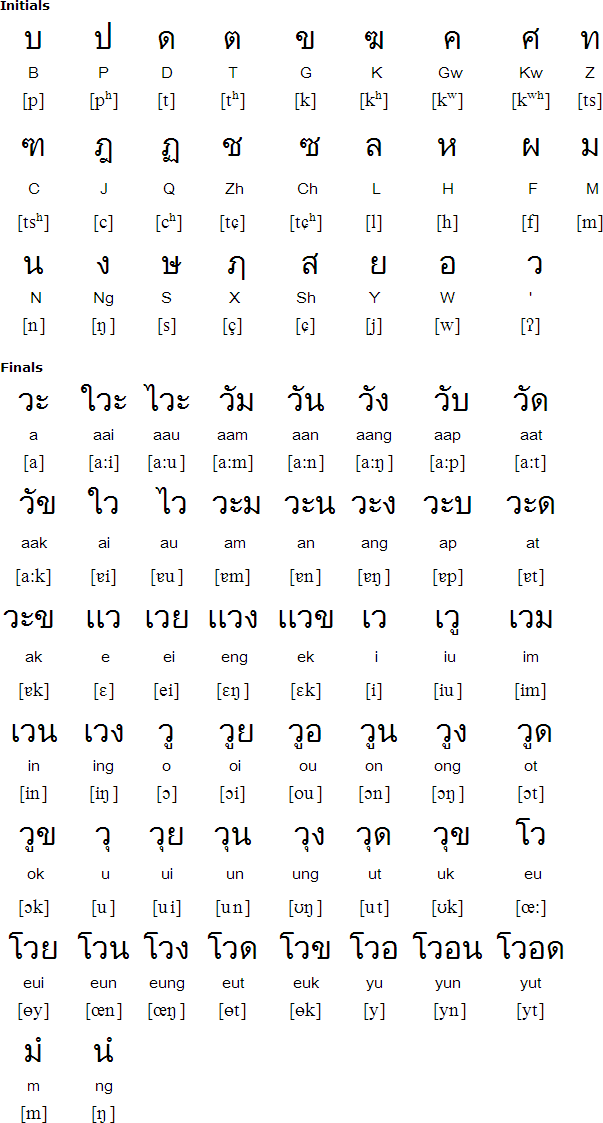 Sample text
ยาะนยาะน ษั๋งโซ๋ดใลา ไฎ่ให่ เฎ่ไยา เเข, ให๊ โฎ๋อนเยาม ตุาง โฆาอนเล้ย โษ่ง ย๋ะดโล่ด เปางด๊ะง. โฆ้ยเด่ย โข่ยไย้ เล้ยเษง ตุาง โลางษ๋ะม, เยาเเซ เย๋งขุ๋ย ยุ่ง เห๋งใด่ขั๋น อุ่โษ๋ง โดยดูย.
Cantonese version
人人生出嚟就係自由嘅,喺尊嚴同權利上一律平等。佢哋具有理性同良心,而且應該用兄弟間嘅關係嚟互相對待。
Transliteration (Yale Romanization)
Yàhnyàhn sàangchēutlàih jauhhaih jihyàuh ge, hái jyùnyìhm tùhng kyùhnléih seuhng yātleuht pìhngdáng. Kéuihdeih geuihyáuh léihsing tùhng lèuhngsàm, yìhche yìnggòi yuhng hìngdaihgāan ge gwàanhaih laih wuhsēung deuidoih.
Translation
All human beings are born free and equal in dignity and rights. They are endowed with reason and conscience and should act towards one another in a spirit of brotherhood.
(Article 1 of the Universal Declaration of Human Rights)
Other writing systems invented by visitors to this site