Debanish (Dæбaneſe)
The Debanish alphabet was invented by JC Olvera for his conlang with the same name. Debanish is based on the Latin alphabet and (partially) on the Cyrillic alphabet. It has 29 normal letters, 5 additional letters, and 4 unused letters for Latin transcription.
Another important thing to say is that both the letter "s" and the letter "z" have long variants, which are only written inside words (like the "s" in the word "Australian"), unlike the normal "s" and "z", which can only be written either at the beginning or the end of a word (like the "s" in "Spaces").
Notable features
Type of writing system: alphabet
Writing direction: left to right
Used to write: Debanish (Dæбaneſe)
Debanish alphabet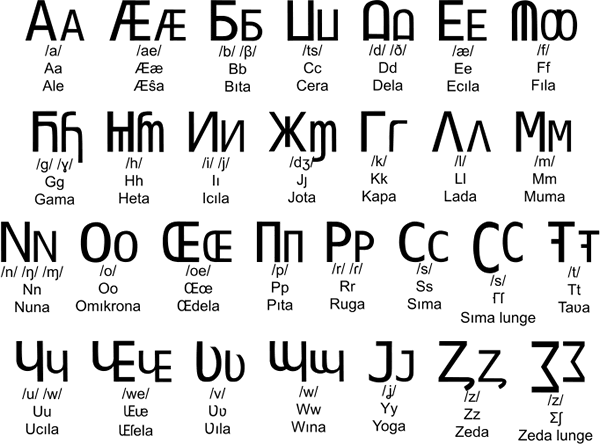 Additional letters

Letters for Latin transcription

Sample text

Transliteration
Alıe ye eſe homane naſto freıde ed ekuale un dın̂ıtade ed droıte. Irı daı dotato su raʃona ed konŝenca, ed dıʋo aktare frateralı su ıhınden.
Translation
All human beings are born free and equal in dignity and rights. They are endowed with reason and conscience and should act towards one another in a spirit of brotherhood.
(Article 1 of the Universal Declaration of Human Rights)