Sanshuino
Sanshuino is an abugida invented by Pulasthi Udugamasooriya during 2014, when he was just 12 years old. The script is used to write his conlang Sanshuino, which is still under construction.
Notable features
Type of writing system: abugida
Direction of writing: vertical in columns running from top to bottom and from left to right
Number of symbols: 35 letters - 13 vowels, 1 dipthong (also considered a vowel), 19 consonants, and 2 digraphs (also considered consonants).
There are no spaces between words or sentences. A space is indicated by a special symbol. Sentences are also seperated by special symbols.
Sanshuino consonants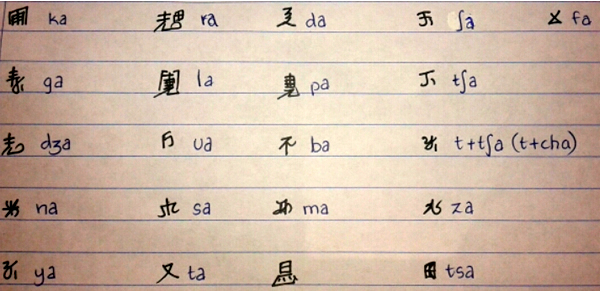 Sanshuino vowels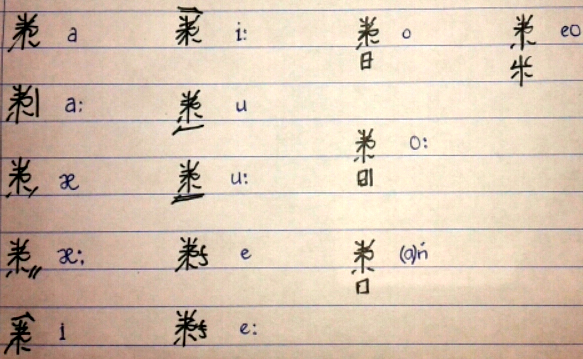 Sanshuino punctuation and numerals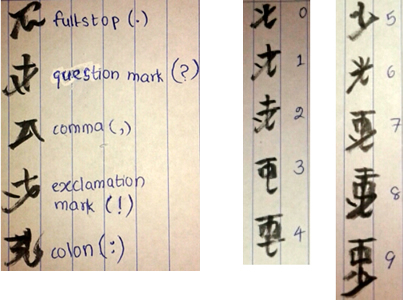 How consonants and vowels are combined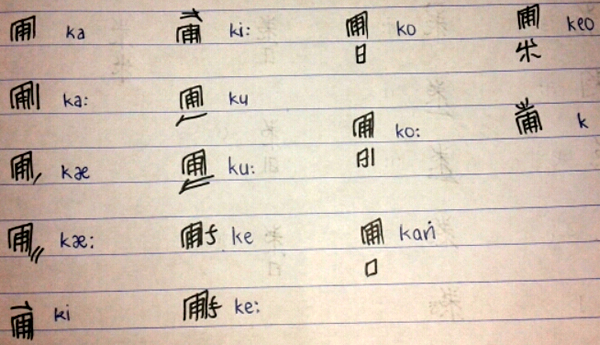 Explanation of the letters in the alphabet
Consider the word "mud". Try to pronounce the letter "d" in it, alone, in the same way it is pronounced in that word. It is quite impossible. Such letters, which cannot be pronounced on their own, are called consonants. Sanshuino has 21 consonants, two of which are digraphs. To make these consonants pronounceable, the aid of a vowel letter is required. If we add letter "a" to the letter "d" from the above example, we get "da" which can be pronounced easily. Sanshuino has 14 vowel sounds, one of which is a dipthong. (Note that although the dipthong is 'eo', it is pronounced with the 'o' sound and a very slight 'e' sound). All these 14 sounds are represented on one letter by adding certain symbols to it.
In Sanshuino too, a vowel is combined with the consonant to make it pronounceable. Here the symbols which are added to the vowels are used, instead of the whole vowel letter itself. For example, the first consonant is "ka". Writing it alone, as the first vowel, without any symbol, means it is pronounced with a short "a" sound. Adding a line to the right of the letter, as in the second vowel, means that the letter is pronounced with a long "aa" sound. If the letter should be pronounced in that particular un-pronounceable manner (just 'k', not 'ka' or 'ki' or anything), another special symbol is added to the top of the letter.
Sample text in Sanshuino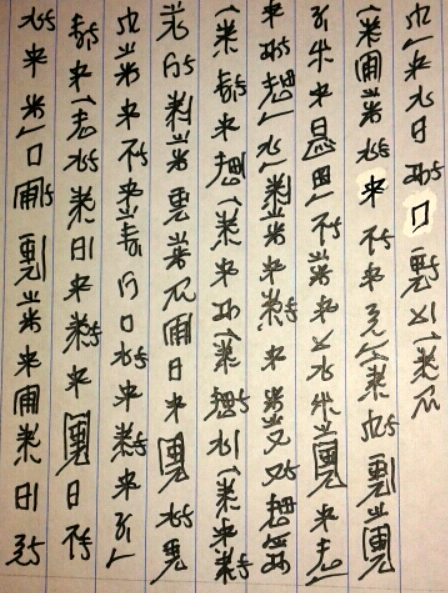 Transliteration
Ze nung-kepan kaodege jizeo eh lobesan be gwang-ze eh yuzweang-pan. Ko lazepaige rai mairezai eh meruzuan eh natterumyeo hatsuben fazheol juicanzhe be duisepal zomenpefai.
Translation
All human beings are born free and equal in dignity and rights. They are endowed with reason and conscience and should act towards one another in a spirit of brotherhood.
(Article 1 of the Universal Declaration of Human Rights)
Another sample text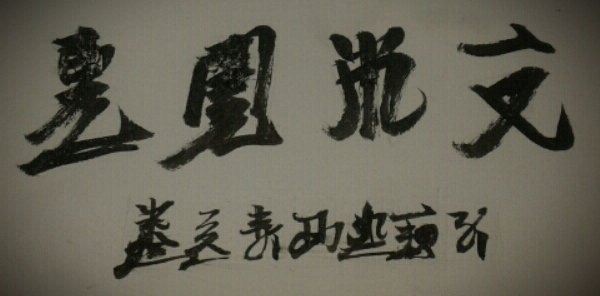 Transliteration
Pulasthi Udugamasooriya
Other writing systems invented by visitors to this site