Techno
The Techno script was invented by Alec Mertz to write his constructed language by the same name. It can also be used to write English.
Notable features
Type of writing system: abjad with full vocalisation
Direction of writing: left to right in horizontal lines.
Used to write: Techno
Vowels are written with diacritics that appear other the consonants.
Techno alphabet
Vowels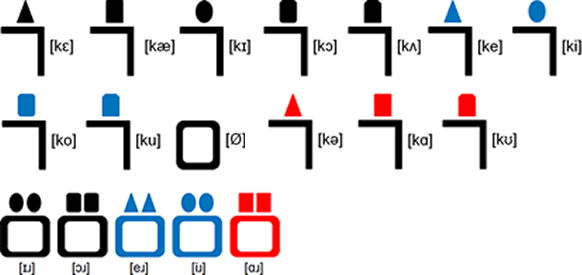 Consonants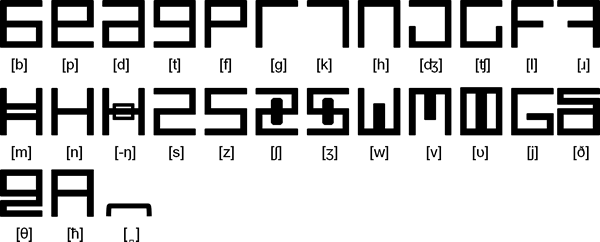 Sample text

Translation
Techno is a constructed language
Also by Alex Mertz: Arrows