Useful Hakka phrases
A collection of useful phrases in Hakka. Click on the English phrases to see them in many other languages.
If you can help fill in the gaps on this page, please contact me.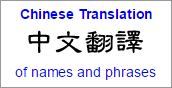 Recordings by Steven Lay and Eric Chun
Download all the sound files (Zip format, 816K)
If you would like to make any corrections or additions to this page, or if you can provide recordings, please contact me.


Omniglot Chinese
learn to read, write and pronounce Chinese characters
Link
Other collections of Hakka phrases
http://www.chinalanguage.com/content/
http://www.rti.org.tw/ajax/media/content8.aspx?id=677
Learn Hakka with Glossika Mass Sentences
Information about Hakka | Useful phrases in Hakka | Numbers in Hakka | Tower of Babel in Hakka
Phrases in Sinitic languages
Cantonese, Hakka, Mandarin, Shanghainese, Taiwanese