16 Tips To Improve Your Writing Skills
by Heather Clark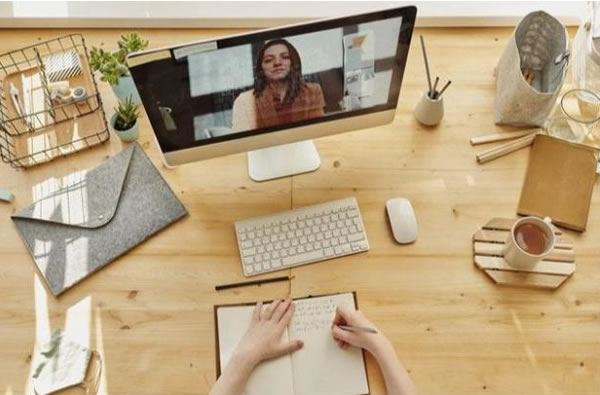 1. Know your audience
One of the first problems for people who have trouble writing is that they don't understand what the nature or style should be for what they are writing. Letters are dense and confusing, reports are poorly formatted, and content is just a drag to read.
So, by understanding what the email is for, you can focus on how it should be presented. An email to a client or customer should strictly adhere to certain writing rules, such as clarity, politeness and brevity, and sending an email to a colleague can be informal and brief. So make your audience your compass by knowing what the reader expects as you should shape your letter.
Also, pay close attention to the tone and style you use; not only to get to know your audience appropriately, but also to develop the flexibility in your writing to successfully communicate with different types of audiences. Being able to demonstrate empathy through writing is key to communicating with your readers, and using the right style and tone will allow you to communicate on their wavelength.
2. Do your research
Aside from plagiarizing other people's work, nothing will undermine your credibility faster than not doing your homework.
In their quest to do so with a blog post (or even a major newspaper article), many writers struggle to come to terms with the facts. This can range from accidentally falsifying statistics due to haste to laziness when it comes to searching or attribution. Not only can this get you in big trouble with your editor/content marketing manager/other boss-like person, but it can also make you an amateur.
Everyone makes mistakes, and you don't need to spend weeks cross-referencing every last statistic (see Next Tip), but common sense should prevail here, don't rely solely on sites like Wikipedia, and use current primary sources whenever possible.
3. Freelance writing
You may not need the money, but freelance jobs can help you improve your writing skills and get more feedback from your clients. This is a great opportunity to learn what you need to improve. You can work even as an essay writer and it can effectively develop your writing skills and as a plus, you can help students with their homework.
4. Learn grammar
Grammar decides the quality of a post. If you make too many grammatical errors in your articles, no one wants to read them. You will also get a lot of nasty comments for our mistakes. So study grammar to avoid typos. You can learn grammar from your old school grammar book. I personally feel that my grammar is not very good, and I often make mistakes. Even I spend a lot of time studying grammar every day.
5. Proofreading
It's very important that you proofread your work, all of it, even small emails. Read your emails slowly back to yourself and check for spelling, grammar, punctuation, and typos. This is good for little words you missed (to, in, an, above and etc.), AND for checking that sentences make sense.
In many cases, you'll never find a mistake in your article, even if you've read it dozens of times.
6. Follow famous writers
This is one of the best ways to learn writing skills from famous writers.
Step 1: Choose your favorite keyword quora topics, such as travel. Step 2: Search for the most popular writers
Step 3: Find out the answer, they get a lot of views and votes.
Step 4: Find out why their answers appeal to readers.
Step 5: Rewrite your content and create an answer to that question Step 6: Get the results.
Step 7: Follow up with this writer.
Step 8: Ask the writer to share their writing experience.
7. Know Your Facts
You will quickly lose credibility if the information you report is not accurate. So don't rely on any old source to give you the information you need. Many sites quote incomplete or incorrect information, and some even intentionally spread untruths. Focus on official institutional sites, such as those run by government agencies, educational organizations, or established businesses. If your source cites another study or report, find the original and interpret the data yourself. Don't trust statistics just because the news reports it. Do your own fact-checking.
8. Use online tools
It's always worth getting help with writing, and plenty of online tools offer help. Give these a try:
Easy Word Counter: use this tool to check the length of your writing.
State of Writing: this site is full of helpful writing guides.
Grammar: this browser extension helps you with grammar and spelling in everything from WordPress to email. It also sends you a weekly report on your progress.
Cite It In: use this tool to cite your sources correctly.
9. Read, read, read
There's really no way around it - you can't become a better writer without being a keen reader. So pay attention to different pieces of writing. And when you read, it's wise to diversify. Pick genres that you don't usually do, and give it a try. Read Ray Bradburyas well as lighter blog posts. You don't need to fall in love with a science fiction novel if you're usually a fan of classical literature, but it's good for your writer to have a varied diet of writing genres and styles.
If you have time, join a book club to force yourself to read analytically again. Be an avid reader of fiction and scholarly literature of any length, and you'll find that your writing style, whether creative or technical writing, will magically improve.
10. Take an online class
Learning by doing is great, but sometimes you need a direct explanation of concepts and best practices. Enter: free or low-cost online writing courses.
Anyone looking for a "back to basics" refresher should take an English course at Arizona State University, a free eight-week program requiring 18 hours of work per week.
Meanwhile, Stanford offers more than 20 online creative writing courses ranging in length from five to 10 weeks.
Looking for something more budget-friendly - or schedule friendly? Mediabistro offers many online writing courses covering everything from basic grammar to advanced copywriting and business writing techniques.
11. Write every day
To improve your writing, you need to practice like any other skill. It's that simple. Do you have five free minutes every day? Yes, you do. During those 5 free precious minutes, get out that hipster notebook you've been wondering what to do with, open a new document (or current journal so you don't have to look at a blank space) on your laptop, open up that basic note-taking app on your phone and write something, anything. If you run into a writer's problem, try again the next day. The best writers don't get it the first time.
12. Set up a schedule
Writing is actually a lot like development. The first couple of times you do it, you struggle to even finish. But keep practicing, and before you know it, things that used to seem impossible are now easy.
Everyone has a different amount of free time, but try to shoot for at least 30 minutes of writing practice every day. (If you can fit more in, even better.) As an exercise, it's helpful to pick one time and stick to it. Most writers choose early morning or late night, depending on when their creativity and energy are at their highest - but choose what works for you!
13. Rewrite old pieces
Reading your old work should make you cringe: it shows you're getting better. To gauge your progress and hone your skills at the same time, take an old piece and make it better.
You can make light edits or a complete rewrite, depending on the quality of the piece. Pay attention to what you're changing. Is your tone different? Are there structural errors? Do you need more or less explanation?
When you go back to your current work, try to be aware of the mistakes you've discovered so you don't repeat them.
14. Always edit and proofread
You'd be surprised how many professionals skip this step--for a fee. No matter what you write, make sure it is properly proofread and edited before you submit it. Even one letter in the wrong place in the wrong word can lead to embarrassment later. A spell checker won't understand everything, so read your letter carefully.
15. Get a new perspective
Whether you're meeting in person or exchanging written feedback online, paying closer attention to your work is a surefire way to develop your writing skills. You always need an outside perspective. If you have the budget, hire an editor or other experienced writer to give you detailed feedback. Don't be afraid to ask a friend to read your work for clarity before you send it in. Chances are he or she will have good advice.
16. Random sentence construction
This is one of the most effective exercises when it comes to improving your writing. Open a book, look at a sentence. Use that sentence as the beginning of your own story. In this exercise, you use the sentence and build on it. Your story can go anywhere when you already have a beginning. It doesn't have to be the same or close to the story from which you took the sentence. So not only are you practicing your actual writing, but you also have to get creative.
Writing systems | Language and languages | Language learning | Pronunciation | Learning vocabulary | Language acquisition | Motivation and reasons to learn languages | Arabic | Basque | Celtic languages | Chinese | English | Esperanto | French | German | Greek | Hebrew | Indonesian | Italian | Japanese | Korean | Latin | Portuguese | Russian | Sign Languages | Spanish | Swedish | Other languages | Minority and endangered languages | Constructed languages (conlangs) | Reviews of language courses and books | Language learning apps | Teaching languages | Languages and careers | Being and becoming bilingual | Language and culture | Language development and disorders | Translation and interpreting | Multilingual websites, databases and coding | History | Travel | Food | Other topics | Spoof articles | How to submit an article
[top]
---

Why not share this page:

If you like this site and find it useful, you can support it by making a donation via PayPal or Patreon, or by contributing in other ways. Omniglot is how I make my living.
Note: all links on this site to Amazon.com
, Amazon.co.uk
and Amazon.fr
are affiliate links. This means I earn a commission if you click on any of them and buy something. So by clicking on these links you can help to support this site.
Get a 30-day Free Trial of Amazon Prime (UK)
If you're looking for home or car insurance in the UK, why not try Policy Expert?
[top]