Reasons Why You Should Learn New Languages at College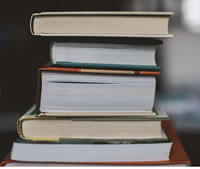 Knowing a foreign language means, first of all, much greater opportunities for developing your communication skills and having the ability to understand new cultures.
Sprechen Sie Deutsch? Do you speak English? Parlez-vous francais? Do not you like to answer affirmatively to every question? We are all impressed by people who speak many foreign languages. Probably most of us wanted at some point in their lives to learn a foreign language, but due to lack of time, motivation, and perhaps due to lack of consistency, they were unable to carry out such a project to the end.
Learning a foreign language in college reveals how others think and feel, what are their experiences, values and how they express themselves. Some reasons to learn a new language place you in front of a culture that, if you know more about them and you can understand their own way of communication, you can see their society more clearly - with its pluses and minuses. Learning a language can be done either by traveling abroad or by participating in foreign language courses.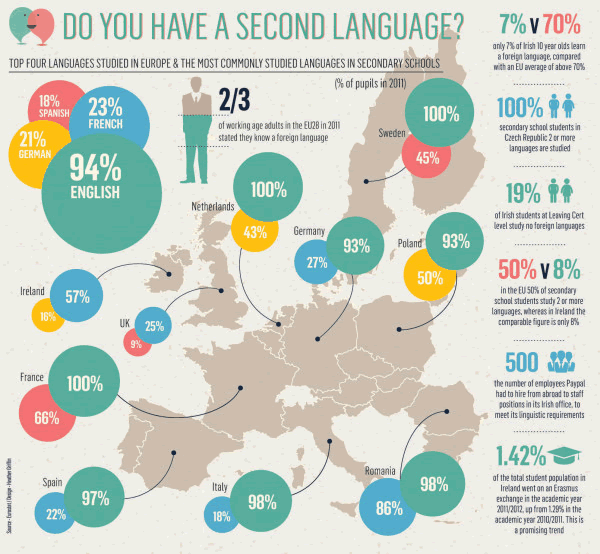 Reasons for learning a foreign language
In today's society, the internet plays an extremely important role by offering the opportunity to participate in online language courses. Benefits of learning a foreign language in college are various. First, it is important because foreign languages are used in all areas and knowing a local language can bring people close and link continents, link cultures and civilizations. Without the knowledge and use of foreign languages, there would be no political alliances, diplomatic movements or international relations.
If you have not made the decision to learn a foreign language, it is time to go on a course that will help you understand the basic notions and gradually deepen it. Why? Besides, the motives explained above, foreign languages have become a necessity in everyday life, being an asset in finding a job. Learning a foreign language is an investment in your future. Assimilating a foreign language, such as English, will help you excel in a lot of countries around the world, which will allow you to cross the globe long and wide without problems.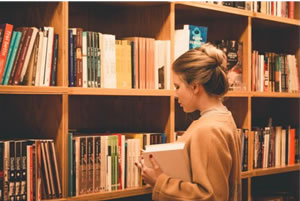 Also, knowing an exotic language is also desirable, as it can help you integrate more easily and understand the cultures of developed countries (examples in this case: Chinese, Japanese, French and so on).
Learning about others, you learn more about you!
Surprisingly, but true: it has been shown that learning a foreign language leads to the improvement of your own language! Explication? It's simple. The learning process, the study, the way you carefully analyze the foreign language and the attention to understand its rules makes you be more careful about your own language. If you asked yourself "should I learn a language in college", then the answer is for sure YES!
All world's populations, regardless of color, race or religion, tend to evolve. But how can we evolve and live together on an increasingly tighter planet without understanding each other? We can already travel from one end of the world to each city we want in just a few hours... or a few seconds if our trip is virtual.
Also, for those who want to learn more about the advantages to study and learn a new language many choose research services which can show you all the minuses and pluses of a specific language.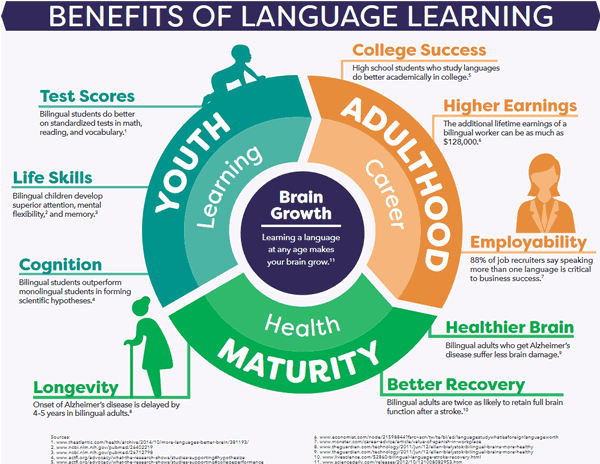 The most used language is ...?
As a common means of communication worldwide, unconventional or natural, it is English - this is due to massive colonies from the past centuries. Did you know that the most common language in the world is Mandarin and don't think of a fruit! This is the official language of China and Taiwan, but it is also widespread in countries such as Singapore, Indonesia, the Philippines, or in Chinese communities around the world. Mandarin is the basis of Chinese language formation; the Chinese is made up of several dialects. Yes - every nation has more dialects, an influence of "neighbors" or colonists.
But to come back to knowing a foreign language ... How can we use it and where? Well at many activities! During college, a foreign language can bring a new ... job!
Do you aspire to a better-paid job?
An extra language means an open door to your professional horizons. If you want to evolve and aspire to a better-paid job, then you have to know at least one foreign language. Many parents guide their children to study a little French or English. In order to keep up with the new requirements of today's employment process, many were forced to start learning a different language for beginners and to attend specialization training as technology evolved.
Especially in these times of globalization, knowing a foreign language is no longer a proof of intelligence, of position in society, but of an adaptation to the present, and, in certain situations, a mandatory requirement. Any language can be learned, whether it's German, Chinese or Russian. It is important, first of all, to like the way it sounds, to get started and, most importantly, to get the project done. In short, be consistent!
Also, if you have a job where one of the requirements is to travel all around the world, then you must know at least one foreign language. Necessity is the English language which is good to know nearly perfection. And if you have the ability to learn other languages, then it is a pity to miss your chance to join some classes to specialization centers. You can sign up for yourself, or you can enroll your child, mother or even grandmother.
The article was provided by edusson writers.
Writing systems | Language and languages | Language learning | Pronunciation | Learning vocabulary | Language acquisition | Motivation and reasons to learn languages | Arabic | Basque | Celtic languages | Chinese | English | Esperanto | French | German | Greek | Hebrew | Indonesian | Italian | Japanese | Korean | Latin | Portuguese | Russian | Sign Languages | Spanish | Swedish | Other languages | Minority and endangered languages | Constructed languages (conlangs) | Reviews of language courses and books | Language learning apps | Teaching languages | Languages and careers | Being and becoming bilingual | Language and culture | Language development and disorders | Translation and interpreting | Multilingual websites, databases and coding | History | Travel | Food | Other topics | Spoof articles | How to submit an article
[top]
---

Why not share this page:

If you like this site and find it useful, you can support it by making a donation via PayPal or Patreon, or by contributing in other ways. Omniglot is how I make my living.
Note: all links on this site to Amazon.com
, Amazon.co.uk
and Amazon.fr
are affiliate links. This means I earn a commission if you click on any of them and buy something. So by clicking on these links you can help to support this site.
Get a 30-day Free Trial of Amazon Prime (UK)
If you're looking for home or car insurance in the UK, why not try Policy Expert?
[top]