Language-Related Events
Details of language and linguistic conferences and other events around the world.
Note: I have attended all the polyglot events so far, except the polyglot conferences in Budapest and Thessaloniki. I have thoroughly enjoyed them, and would recommend them to anybody with even the slightest interest in languages.
---
Polyglot events
Large polyglot events started with the Polyglot Conference in Budapest in May 2013. These events are open to anybody who is interested in languages. There is no minimum requirement for the number of languages you speak, or how well you speak them.
At polyglot events you can meet language enthusiasts from around the world, practise your languages, attend, take part in and give lectures, talks, discussions and language taster sessions, and get a flavour of the local culture.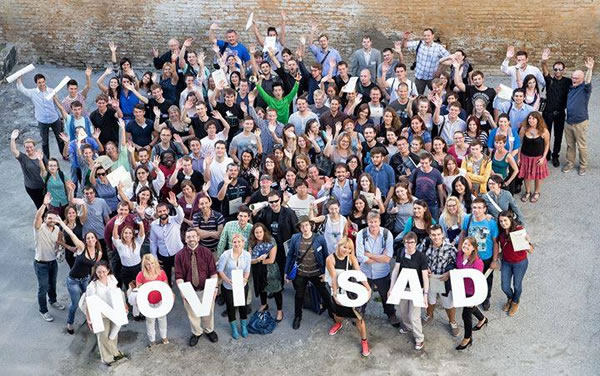 Polyglot Conference
The Polyglot Conference takes place over two days, usually at the end of October in a different venue each year. The venues are usually universities, colleges or culutral centres. Past conferences have taken place in Budapest (2013), Novi Sad in Serbia (2014), New York (2015) and Thessaloniki in Greece (2016).
The next Polyglot Conference will be in Reykjavík in Iceland from 28-29 October 2017.
More details of the Polyglot Conference | Videos | Facebook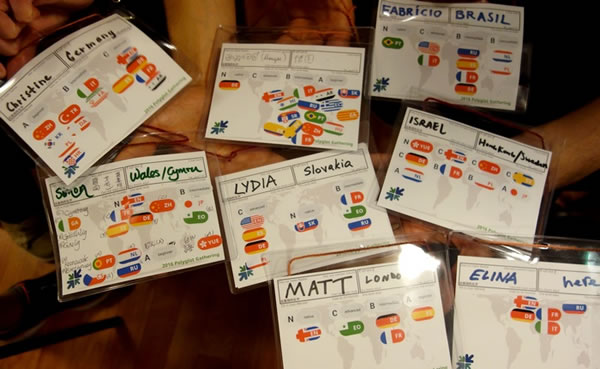 Polyglot Gathering
The Polyglot Gathering takes place over four days and includes lectures, talks, discussions, language taster sessions, and lots of opportunities to practise your languages. There are also organised activities in the evenings and before and after the event.
The last Polyglot Gathering was in Bratislava in Slovakia from 31st May to 4th June 2017.
More details of the Polyglot Gathering | Videos | Facebook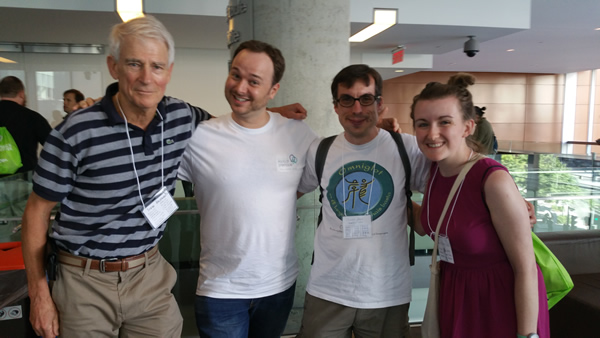 Montreal Language Festival (LangFest) / North American Polyglot Symposium (NAPS)
The first North American Polyglot Symposium was held at Concorida University in Montreal in Canada in July 2016. It took place over two days, and included lectures, talks, language taster sessions, and opportunities to practise languages and to explore Montreal.
The next NAPS event will be the Montreal Language Festival in 25-26 August 2017 at the same venue.
More details of NAPS / Montreal Language Festival | Videos | Facebook
Languages of London
Languages of London (formerly the Polyglot Pub) is a group that arranges meet-ups in London, and sometimes in other parts of the UK. for polyglots, language lovers, and anybody else interested in languages.
More details of Languages of London
Polyglot Workshops
Polyglot Workshops are run by Alex Rawlings and Richard Simcott and give people the chance to work closely with them to tackle language learning problems together.
More details of Polyglot Workshops
---
Language and linguistics conferences
There are regular conferences around the world focusing on different languages and aspects of linguistics.
The Foundation for Endangered Languages (FEL)
The FEL holds an annual conference in different locations around the world where issues affecting the world's endangered languages are discussed
The last FEL conference was held at the University of Hyderabad in India in December 2016, and the theme was Language colonization and endangerment: long-term effects, echoes and reactions.
More details of FEL Conferences
Annual International Conference on Language, Literature and Linguistics
http://www.l3-conference.org
The Linguist List conference list
http://linguistlist.org/callconf/browse-current.cfm?type=Conf
The British Association of Applied Linguistics - Conferences and Other Events
http://www.baal.org.uk/mo_ling_confs.html
American Association for Applied Linguistics - Applied Linguistics Conferences and Calls for Proposals
http://www.aaal.org/events/event_list.asp
International Association of Applied Linguistics - Conferences
http://www.aila.info/en/
Linguistic Society of America - Conferences and Calls
http://www.linguisticsociety.org/conferences-calls
---
Other language-related events
Association for Language Learning - Events
http://www.all-languages.org.uk/category/events/
Expolingua Berlin
http://www.expolingua.com
Language Show Live, London
http://www.languageshowlive.co.uk
---
If you know of other conferences or other languages-related events and would like to see them listed on this page, please contact me.