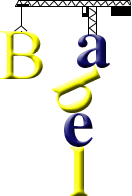 The Tower of Babel (Genesis 11: 1-9)
Tïcuna of Peru
Torre ga máchanexü̃chine ga Babéuwa naxügüne
Rü yexguma ga guxü̃ma ga duü̃xü̃gü rü wüxitama ga nagawa nidexagü.
Rü ínachoxü̃ nawa ga yema naane ga üa̱xcü ne ũxü̃waama yexmaxü̃. Rü nawa nangugü ga wüxi ga nachica ga metachinüxü̃ ga Chináxanewa yexmaxü̃. Rü yexma naxãchiü̃gü.
Rü wüxi ga ngunexü̃gu rü nügümaxã nidexagü rü nhanagürü: —¡Ngĩxã tanaxü ya wüxi ya ĩane rü wüxi i torre i máchanexü̃chixü̃ i dauxü̃guxü̃ i naanewa nguxü̃! Rü ngẽmaãcü tá nata i tachiga rü wüxiwa tangexmagü rü taxũtáma yigüna tixĩgachi —nhanagürügü.
Rü yemaca̱x nutachicüxü mucüma ga ladríyu nanaxügü rü ñu̱xũchi ínanagu. Rü ceméü̃tucharachicüxü rü o̱xwüchara nixĩ i norü ladríyuruarü ñaxcuruxü̃ ga yema torre ga daxũguxü̃ ga naanewa nguxchaxü̃xü̃.
Natürü nüma ga Cori ya Tupana rü ínarüxĩ nax íyadauãxü̃ca̱x ga guma ĩane rü yema torre ga duü̃xü̃gü íxügüxü̃.
Rü nügüãẽwa ñanagürü: —Ñaa duü̃xü̃gü rü wüxiwatama nangexmagü rü wüxitama i nagawa nidexagü. Rü ngẽmaca̱x nixĩ i naxügüãxü̃ i ñaa puracü. Rü ñu̱xma rü nataxuma i ta̱xacü i tá íyachaxãchigüxẽẽxü̃ nax nüxü̃ naxoexü̃ca̱x i ngẽma.
¡Rü ngĩxã ítarüxĩgü nax naguxü̃raü̃xü̃ i nagawa yadexagüxẽẽchigüxü̃ca̱x nax tama nügüga nacua̱xgüxü̃ca̱x i ngẽma duü̃xü̃gü! —ñanagürü.
Rü yemaacü nixĩ ga Cori ya Tupana ga guxü̃ ga ü̃raü̃xü̃ düü̃xü̃gü. Rü yemaacü nüxü̃ narüxoe ga nax naxügüãxü̃ ga guma ĩane.
Rü guma ĩane rü Babégu naxãéga yerü yema nachicawa nixĩ ga Cori ya Tupana nango̱xẽẽxü̃ ga muxü̃ma ga toraxü̃xü̃ ga naga nax to ga nagawachigü yadexagüxü̃ ga ñoma ga naanecüã̱x ga duü̃xü̃gü. Rü yemaacü guxü̃ ga naanegu Tupana nanawoone.
Source: http://www.scriptureearth.org/data/tca/PDF/01-GENtcaPERU-web.pdf
Contributed by Wolfgang Kuhl
[top]
---

Why not share this page:

If you like this site and find it useful, you can support it by making a donation via PayPal or Patreon, or by contributing in other ways. Omniglot is how I make my living.
If you need to type in many different languages, the Q International Keyboard can help. It enables you to type almost any language that uses the Latin, Cyrillic or Greek alphabets, and is free.
Note: all links on this site to Amazon.com
, Amazon.co.uk
and Amazon.fr
are affiliate links. This means I earn a commission if you click on any of them and buy something. So by clicking on these links you can help to support this site.
[top]