Apasyosus
The Apasyosus script was created in April 2006 by Christopher Yale Tang (唐泰川) to write his constructed language, Disus. Disus means "speaking" and Apasyosus comes from the word apothesis. They were created during the Spring Festival of 2005. Disus includes many Romance and Germanic words and the grammar seems like a simplification of the grammar of an Indo-European language.
Apasyosus is modelled on the Burmese alphabet.
Notable features
Type of writing system: alphabet
Direction of writing: left to right in horizontal lines
When a syllable begins with a vowel, grade 2 vowels are used. Grade 1 vowels are used on the consonants in other places.
Apasyosus consonants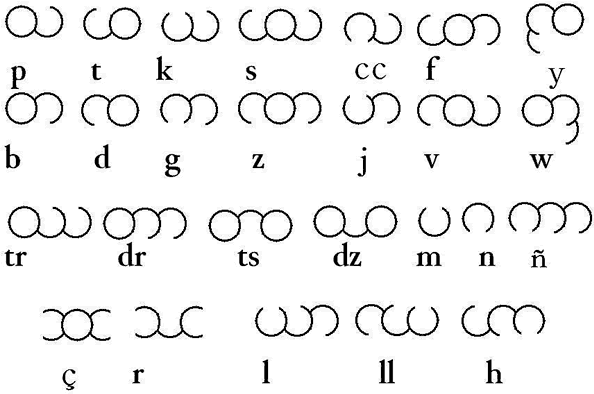 Apasyosus vowels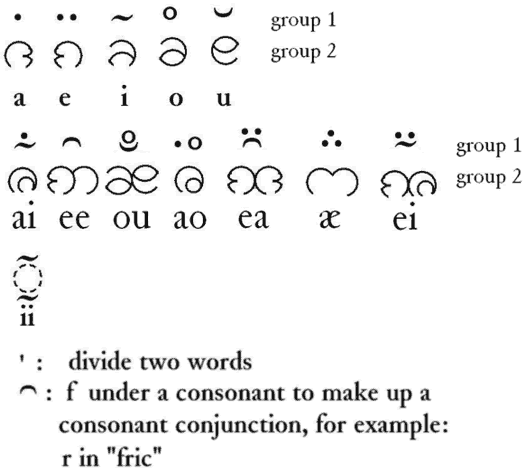 Apasyosus pronunciation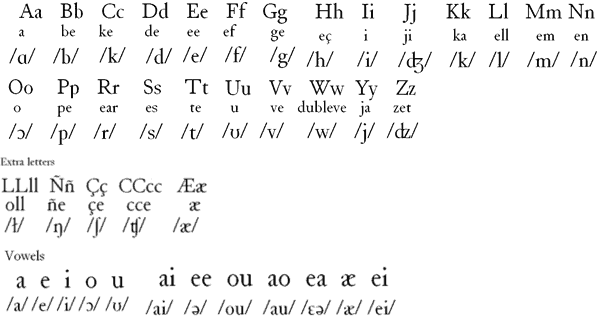 Notes
/k/ is k in the beginning and middle of a word and is c in the end
tr sounds like a retroflex t and dr sounds like a retroflex d
ii sounds like i, and is just a mark appearing in the end of passive voice
Sample text in Apasyosus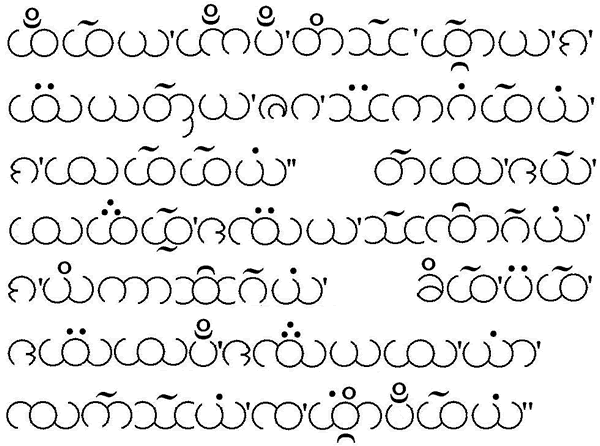 Transliteration
Toutic houmou bori fric e sekwic ain regnatika e stitika. Bis aki stætii avec rizeenika e koñçeenika, oti meti asesmou avæks la vigirika do fraomoutika.
(Gyeto Un do Espeblic Eenaoskleatus do houmec Stitika)
Translation
All human beings are born free and equal in dignity and rights. They are endowed with reason and conscience and should act towards one another in a spirit of brotherhood.
(Article 1 of the Universal Declaration of Human Rights)
If you have any questions about Apasyosus, you can contact Christopher at tangtaichuan[at]yahoo[dot]com[dot]cn
Other scripts invented by Christopher Yale Tang (唐泰川)
Apasyosus, Ash'fru'kretobi, Christish, Taichuanish, Tangish, Touq Tsh'c, Xie Yun
Other writing systems invented by visitors to this site