Betadel alphabet
Betadel was created by Russell Perdue, an American student, as an attempt to create a better writing system for American English, and also as a code for him to write in. He wanted to make it phonetic, unlike the current way of writing English words. Each letter represents one sound, each sound is represented by one letter, and there are no diphthongs. The letters are based mainly off Cyrillic and Greek letters, because the creator though they looked cool. Betadel was named after its first two consonants - B (Beta) and D (Delta).
Notable features
Betadel is written from left to right.
It is an alphabet.
It is used to write American English.
It uses stress marks above the vowel in the stressed syllable, like in Greek.
Many letters have a "buddy" letter that is the softer or harder version of the other, and that looks similar to the other, usually upside-down. There is a concept of stability in the letters (for example, the symbol for [b] is less stable than its pair, [p]) and the harder letter typically is more stable.
Betadel alphabet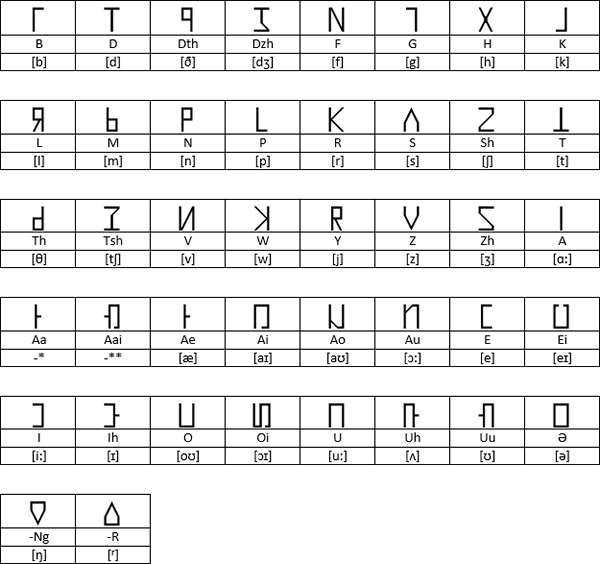 Notes
Aa is pronounced similar but not exactly like [æ] before [m] and [n], and is written like Ae.
Aai is like a more forceful pronunciation of [aɪ] as in the "i" in "kite."
Sample text

Transliteration
All human beings are born free and equal in dignity and rights. They are endowed with reason and conscience and should act towards one another in a spirit of brotherhood.
(Article 1 of the Universal Declaration of Human Rights)
Other alternative scripts for English