High Ƕarian
High Ƕarian was invented by Nathan Baciao to write his conlang of the same name, which he uses in his diary and other books. The letters are based on the Greek, Cyrillic, Old English and Latin alphabets.
Notable features
Type of writing system: alphabet
Direction of writing: left to right in horizontal lines
Used to write: High Ƕarian, Old Romaƕian and Modern Romaƕian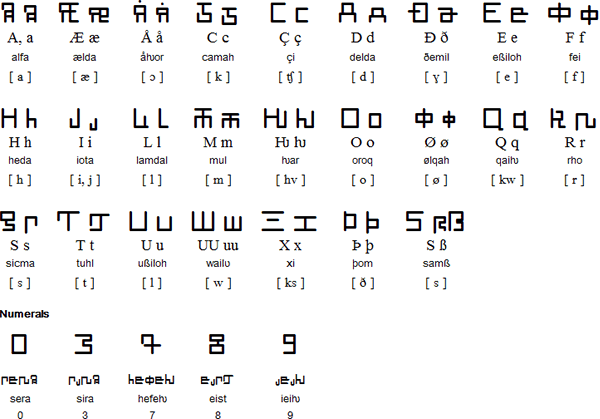 Sample text

Translation
The ancient ones have passed, but will never be forgotten. Let us remember them.
Download a font for High Harian (TrueType, 5K)
If you have any questions about High Ƕarian, you can contact Nathan at:
nbtwilightprince[at]gmail[dot]com