Mifi
The Mifi alphabet was invented Oscar Strøm-Jensen, and is based losely on the Hindi (Devanagari) alphabet. It can be used to write most European languages, and is particularly suited to Scandinavian languages (Norwegian, Swedish and Danish).
Notable features
Type of writing system: alphabet
Direction of writing: left to right in horizontal lines
Used to write: most European languages, especially the Scandinavian languages.
Features one diacritic; the accute accent. This is made by adding it on top of vowels (shown as the first letter in the sample script)
Mifi alphabet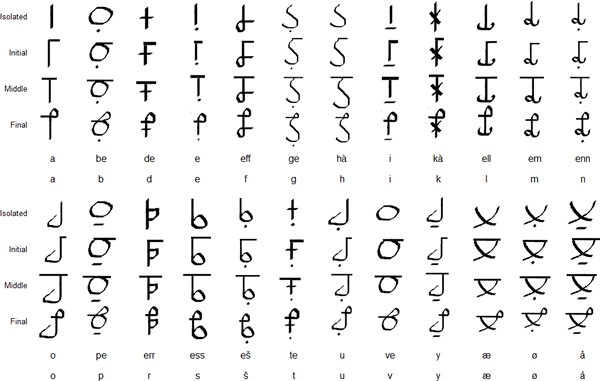 Sample text

Transliteration
Én fugl i hånden er bedre enn ti på taket.
Translation
A bird in the hand is better than ten on the roof.