Tolianem
The Tolianem script was invented by Jeffrey Recinos around 2009. It was modelled on various alphabets, including Latin, Cyrillic, Chinese Hanzi, Katakana, Thai, and the IPA. Originally, it appeared to look more of a Sinitic script but has since undergone four major revisions to suit to a more aesthetically pleasing style. The Tolianem script is used to write Razchijian, the most spoken Kostro-Saric language and the most spoken language on the fictional planet of Kadara, and various indigenous languages spoken among the state of Razchia.
Internal History
Tolianem used to be written in the Gagrite script (used also to write Gagrite, the oldest known surviving language on Kadara), as were many Kostro-Saric scripts. Ancient documents stated that a man known as Salyemetz Demshai is believed to be the original creator of the ancient Tolianem alphabet. As the years progressed, the script dropped many of its letters as many consonants in Modern Razchijian are no longer spoken, and eventually evolved into the modern script used today. The alphabet has been modified to suit the indigenous languages spoken within Razchia: Dizalla, spoken in the Diza province of Razchia; and Ferisnosh, spoken in the Šanci province of Razchia.
Notable features
Type of writing system: abugida / consonant alphabet
Direction of writing: left to right in horizontal lines
Used to write: Razchijian (the official language of Razchia), Dizalla, and Ferisnosh
Three letters were added to accommodate the Dizalla and Ferisnosh languages: л (ssal), y (ğoura), and п (ong)
Tolianem also has a set of 21 ideograms used in signs and for common objects. Many of them can also be used as a root for other Razchijian words.
Tolianem script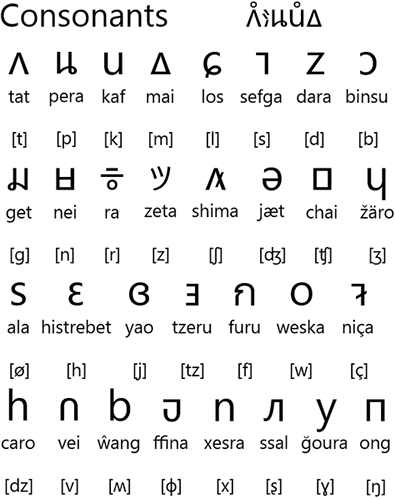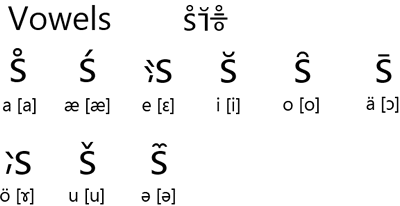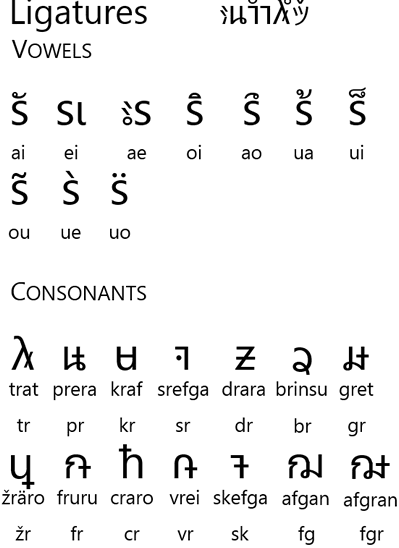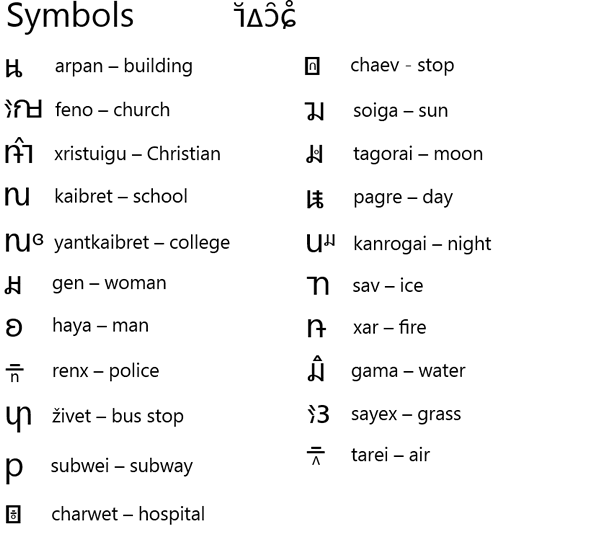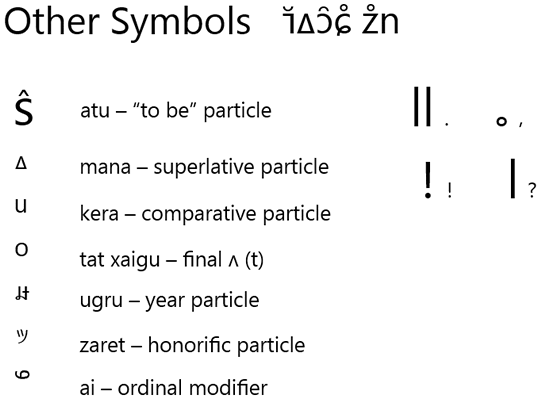 Sample texts

Transliteration
Be nedonak, soskabetu.
Translation
I think, therefore I am.

Transliteration
Čaro branxailmerazatu guto merastanev tas tapraiya senvata oro.
Translation
All human beings are born free and equal in dignity and rights.
(Part of Article 1 of the Universal Declaration of Human Rights)
Con-scripts by Jeffrey Recinos
Naric, Simtex, Todocisian, Tolianem
Other writing systems invented by visitors to this site