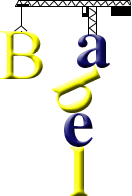 The Tower of Babel (Genesis 11: 1-9)
Ashéninka
South Ucayali Ashéninka
Paerani apaani okanta ñaantsi iñaawaeteetziri kepatsiki.
Ikanta rowahanaka atziripaeni inampityaawo ishitowapiintzira ooryaa, areetaka janta iiteetziri Sinar, iñaapaakiro owintenipathatzi kepatsi, ari inampitapaakawo.
Ari ikantawakahaeyakani atziripaenni: "Jame owetsikaeyeni kepatsipatha atayimaetyaawo." Arira retanteetanakawo rotantoteetawo kepatsipatha, tee apatziro rotantoteetawo mapi. Retanteetanakawo eejatzi otsirekanteetawo tsirepathari, tee apatziro rahaetziro otsirekanteetari paerani.
Ari ikantawakahaeyakani eejatzi: "Pipokaeyeni, jame owetsike anampi, owetsiki eejatzi antawo ateementotsi areetachani jenokinta. Jame anampiteeyaawo kameetha eero añaantawo akinakinawaetee jemperikapaeni."
Riitaki kantacha pokaki Tajorentsiraminero nampitsi eejatzi ateementotsi rowetsikakiri atziripaeni.
Ikantashiretanaki Tajorentsi: "Apaani okanta inampiite, apaani okanta iñaani eejatzi, okaate ikenkithashireteeyaari rantero, ari imatakiro.
Nimaeka nowashiñaapithateri iñaanipaeni, eero ikemathatawakaanta iñaanatawakaeya."
Ari ipakaakaakiri Tajorentsi rowetsikawitakawowa antawo inampi, ipookayiteero ikinayiteero jemperikapaeni.
Ikompitakaayitakari iñaanipaeni eejatzi, opoñaantyaari eero ikemathatawakaanta. Jatayitanaki inampiteeyaawo jemperikapaeni. Rootaki iitanteetakawori Babel iroka antawo nampitsi rowetsikakiri atziripaeni.*
* 11:9 Iroka waerontsi "Babel" iñaani ini riroripaeni, roo oshiyawori añaaniki aaka akantziri: "Kompitaantsi"
Source: ETANTA-NAKARI. Las Escrituras en Ashéninka Ucayali del Sur del Perú. South Ucayali Ashéninka Bible. Wycliffe Bible Translators, Inc., 2008.
Ashéninka Perené
Antaroiti atimintotsi Kompishariki
Pairani aparoni okanta ñaantsi iñaawai-taitziri kipatsiki.
Ikanta ikinapajiro atziri-payi isitowa-piintzi ooryaatsiri, iñaapaakiro owintinitzi ipaitai-tziro Apijaari, ari inampitaka-rori anta.
Ipoñaa ikantawakaajiitani atziri-payi: "Thami antayi kipatsi onkiso-nakiti." Ari itanakaro itanto-taitaro kipatsi-naki, ti apatziro itantotaityaaro mapinaki. Aripaiti itanakaro aajatzi itsirikan-taitaro tziritatsiri, tira apatziro intsirikan-taityaaro pitzi-thatatsiri.
Ipoñaa ikantawakajiitani aajatzi: "Thami awitsiki anampitsiti, awitsiki aajatzi antaroiti atiimintotsi ariitacha-ni inkitiki. Inthonkyaa inkimakoi-tajai. Aritapaaki akinakina-waiyitaki tsikari-payi."
Ikanta ipokaki Pawa yaminiro nampitsi aajatzi atiimintotsi iwitsika-kiri atziri-payi,
ikantasiri-tanaki: "Aparoni okanta inampi, aparoni okanta iñaani, irootaki imatantarori iwitsika-yitziro inintziri. Tima okaratzi ikinkithasiritari yantiri, tikatsi washaan-takai-rini.
Thami ankompi-takai-yaari iñaani, airo ikimatha-tawakaanta iñaana-tawakaiyaarika."
Ari iwashaantakaa-kiri Pawa yoka atziri-payi otzimawitaka antaroiti inampitsiti, yoiwaraa-kiri ikinayi-tanaki tsika-rikapayi.
Ikompi-takaa-yita-nakari Pawa iñaani-payi atziripayi ikaratzi nampitarori kipatsiki. Irootaki owaitakaan-tzirori iroka inampi Kompijaari. Aripaiti yoiwaraa-kiri Pawa atziri-payi, jataki inampityaaro maaroni kipatsiki.
Source: Las Escrituras en Ashéninka Perené del Perú. Wycliffe Bible Translators, Inc., 2015.
Contributed by Wolfgang Kuhl
Information about Ashéninka | Tower of Babel in Ashéninka
Tower of Babel in Ashéninkaan languages
Arawak, Ashéninka, Garifuna, Machiguenga, Nanti, Wayuu, Yucuna
Other Tower of Babel translations
By language | By language family
[top]
---

Why not share this page:

If you like this site and find it useful, you can support it by making a donation via PayPal or Patreon, or by contributing in other ways. Omniglot is how I make my living.
Note: all links on this site to Amazon.com
, Amazon.co.uk
and Amazon.fr
are affiliate links. This means I earn a commission if you click on any of them and buy something. So by clicking on these links you can help to support this site.
Get a 30-day Free Trial of Amazon Prime (UK)
If you're looking for home or car insurance in the UK, why not try Policy Expert?
[top]