Cillica (
صلکَ

)

Cillica is a way to write Assamese using the Arabic script devised by Mohammad Sagir Ahmed (মঃ চাগিৰ আহমেদ / م: ساگیر احِمےد) from Assam in India.
Notable features
Type of writing system: Abzuda, Abjad and Abugida
Direction of writing: right to left in horizontal lines
Used to write: Assamese
Number of symbols: 8 vowels, 20 consonants and 3 additional symbols. (Fullstops are [.] and [۔])
Cillica script
Consonants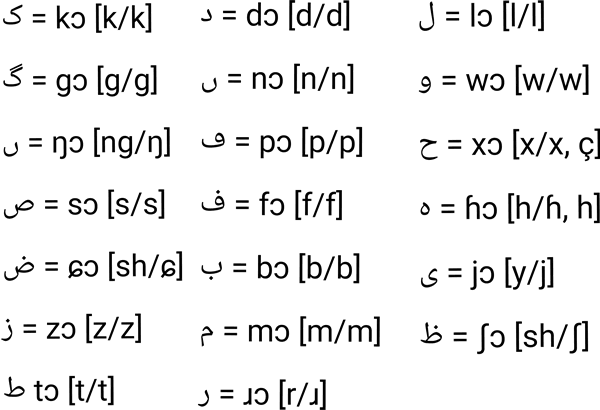 Vowels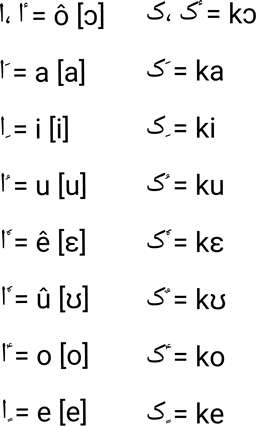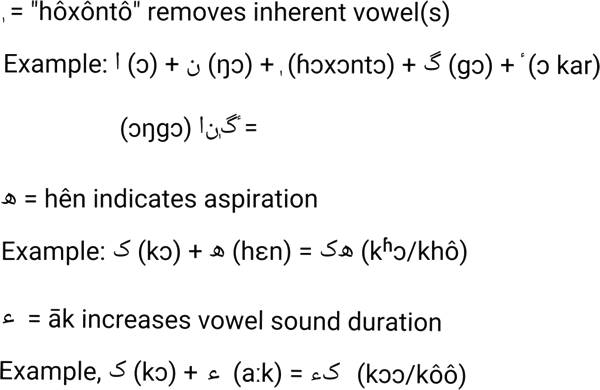 Numerals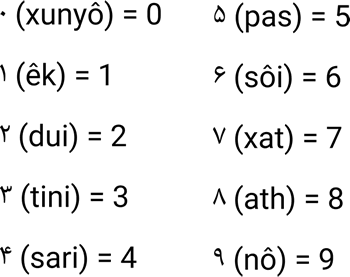 Sample text in Cillica
حکلٌ منہٗ صودھںبھوٗ حمں مرزدَ ارُ ادھکرٗ رںمگرہں کرٗ۔ حہطر ببک ارُ بددھِ اصٗ ارُ حہتٗ ڡرصڡر بھطرطورٗ اصرں کربٔ لگٗ۔
Sample text in the Assamese script
সকলো মানুহে স্বাধীনভাৱে সমান মৰ্যদা আৰু অধিকাৰে জন্মগ্ৰহণ কৰে। সিহঁতৰ বিবেক আৰু বুদ্ধি আছে আৰু সিহঁতে পৰস্পৰ ভাতৃত্বৰে আচৰণ কৰিব লাগে।
Transliteration
Xôkôlo manuhe swadhinbhawe xôman môrzôda aru ôdhikare zônmôgrôhôn kôre. Xihôtôr bibek aru buddhi ase aru xuhôte pôrôspôr bhatritwôre asôrôn kôribô lage.
Translation
All human beings are born free and equal in dignity and rights. They are endowed with reason and conscience and should act towards one another in a spirit of brotherhood.
(Article 1 of the Universal Declaration of Human Rights)
If you have any question about Cillica, you can contact Mr. Sagir at: sagir.sa15@gmail.com
Information about Assamese | Phrases | Numbers | Tower of Babel
Other writing systems invented by visitors to this site