Interslavic (меджусловјански / Medžuslovjanski)
Interslavic is an international auxiliary language designed to be used by speakers of different Slavic languages to communicate with one another. Interslavic removes the idiosyncrasies in Slavic languages that make it difficult for speakers to understand each other and focuses on the numerous words and forms that the Slavic languages have in common.
Interslavic can be learned and used as a Slavic Esperanto, and can be treated as a set of recommendations for altering any Slavic language to facilitate communication with other Slavic speakers. It also helps Slavic speakers get a better understanding of texts written in any other Slavic language.
This is not the first atempt to create a common Slavic language: others have been made over the centuries with names like 'Pan-Slavic', 'Common Slavic', 'Inter-Slavic' and 'Slavic'. Some were more successful than others.
Interslavic alphabet & pronunciation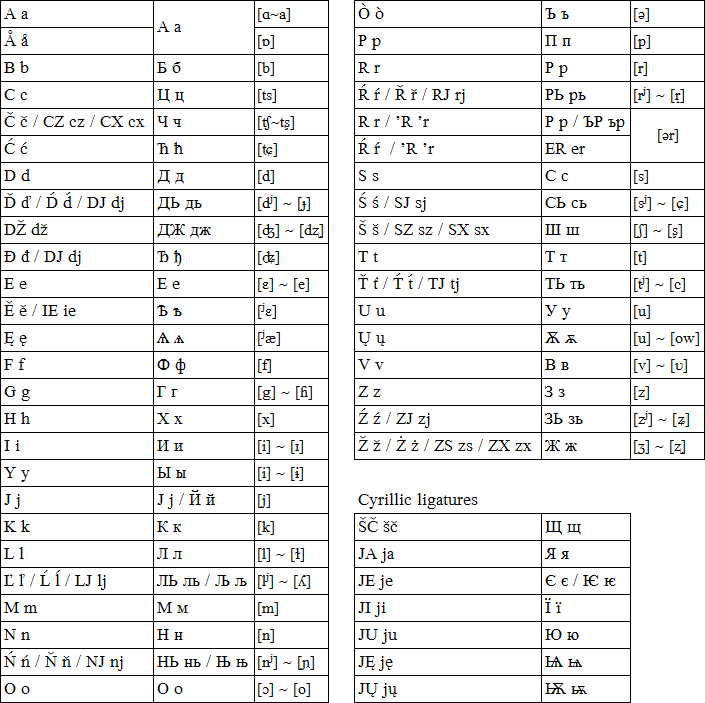 Sample text in Interslavic
Vsi ljudi rodęt sę svobodni i råvni v dostojnosti i pravah. Oni sųt obdarjeni råzumom i svěstjų i imajųt postųpati jedin k drugomu v duhu bratstva.
(Iz Universalnoj Deklaracije Prav Člověka, členòk 1)
Вси льуди родет се свободни и равни в достојности и правах. Они сут обдарьени разумом и свестју и имајут поступати једин к другому в духу братства.
(Из Универсалној Декларације Прав Чловека, членок 1)
Translation
All human beings are born free and equal in dignity and rights. They are endowed with reason and conscience and should act towards one another in a spirit of brotherhood.
(Article 1 of the Universal Declaration of Human Rights)
Information about Interslavic | Interslavic numbers | Tower of Babel in Interslavic
Links
Information about Interslavic
http://steen.free.fr/interslavic/
http://slovioski.wikia.com/wiki/INTERSLAVIC
Interslavic lexicon
http://dict.interslavic.com/
International Auxiliary Languages
Blissymbolics, Esperanto, Folkspraak, Ido, Interglossa, Interlingua, Interlingue/Occidental, Interslavic, Lingua Franca Nova, Lojban, Novial, Romániço, Slovio, Volapük
Other languages written with the Latin alphabet