Chinese links
Chinese script | Free Chinese fonts | Writing Chinese | Chinese Radio | Chinese Newspapers | Chinese Dictionaries | Chinese Courses | Chinese Names | Chinese Calligraphy | Chinese Computing | Chinese Literature | Chinese Philosophy | Language courses for various languages in Chinese | Miscellaneous
If you find a link that is no longer working or that has moved, or would like to add a new link to this page, please contact me
---
Chinese script
About written Chinese
http://www.pinyin.info/readings/texts/visible/
https://en.wikipedia.org/wiki/Written_Chinese
Chinese manuscripts - Chinese palaeography and epigraphy
http://shahon.org
Information about the Chinese script
http://en.wikipedia.org/wiki/Chinese_character
https://en.wikipedia.org/wiki/Oracle_bone_script
https://en.wikipedia.org/wiki/Chinese_bronze_inscriptions
https://en.wikipedia.org/wiki/Seal_script
https://en.wikipedia.org/wiki/Clerical_script
https://en.wikipedia.org/wiki/Regular_script
https://en.wikipedia.org/wiki/Traditional_Chinese_characters
https://en.wikipedia.org/wiki/Simplified_Chinese_characters
Online Chinese Tools
http://www.pin1yin1.com
http://pinyinjoe.com
https://www.chineseconverter.com/en
The Hanzi Formula - a method for connecting the forms of Chinese hanzi and Japanese kanji with their meanings
https://www.youtube.com/channel/UC1SmLtbrnFfAwbH3mbkNL1Q/videos

---
Free Chinese fonts
http://www.wazu.jp/gallery/Fonts_ChineseTraditional.html
http://www.wazu.jp/gallery/Fonts_ChineseSimplified.html
http://www.alanwood.net/unicode/fonts-east-asian.html
https://cooltext.com/Fonts-Unicode-Chinese
[top]
---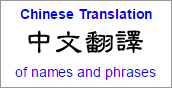 Writing Chinese
Animated Chinese characters
http://www.chinesedictionary.org
http://www.strokeorder.info/
https://www.archchinese.com/animated_character_maker.html

[top]
---
Online Chinese radio
Radio in Mandarin
http://www.cnr.cn
http://china.cnr.cn/
https://tingfm.com/
http://smgradio.cn/
https://www.radiotaiwan.tw
BCC (中國廣播電台) - in Mandarin, Taiwanese and Hakka
http://www.bcc.com.tw
RTHK (香港電台) - in Cantonese
http://www.rthk.org.hk
BBC World Service - in Mandarin and Cantonese
https://www.bbc.com/zhongwen/simp
https://www.bbc.com/zhongwen/trad
Radio Free Asia - in Mandarin and Cantonese
https://www.rfa.org/mandarin
https://www.rfa.org/cantonese
---
Online Chinese newspapers
China
http://www.peopledaily.com.cn
https://www.gmw.cn/
http://www.shanghaistar.com.cn/
http://www.xinhuanet.com/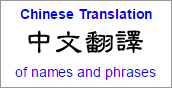 Taiwan
https://tw.appledaily.com/home/
https://www.ltn.com.tw/
https://udn.com/news/index
https://www.taiwandaily.net/
https://www.taipeitimes.com/News/lang
Hong Kong
http://www.mingpaonews.com
https://www.nextdigital.com.hk/
https://std.stheadline.com/
http://www.takungpao.com/
Singapore
https://www.zaobao.com.sg/
https://www.wanbao.com.sg/
https://www.zaobao.com.sg/
https://www.shinmin.sg/
[top]
---
Online Chinese dictionaries
Chinese Character dictionaries
https://www.mdbg.net/chinese/dictionary
http://www.mandarintools.com/chardict.html
http://zhongwen.com
http://www.uname.cn/dict/
https://hanzicraft.com/
Mandarin dictionaries
http://ce.linedict.com
http://www.mdbg.net/chindict/chindict.php
http://www.chinese-dictionary.org
http://humanum.arts.cuhk.edu.hk/Lexis/Lindict/
https://www.moedict.tw
http://www.chine-informations.com/mandarin/dictionnaire/
https://handedict.zydeo.net/
https://app.ninchanese.com/search
MandarinSpot - Chinese-English Dictionary and Annotation tool
http://mandarinspot.com
Chinese language resources - information, dictionaries, etc
http://www.chinalanguage.com
Online Cantonese dictionary
http://www.cantonese.sheik.co.uk/dictionary/
http://cn.voicedic.com
http://humanum.arts.cuhk.edu.hk/Lexis/lexi-can/
https://www.cantoneseclass101.com/cantonese-dictionary/
https://cantonese.org/
https://words.hk/
Online Shanghainese/Wu dictionaries
http://wu-chinese.com/minidict/search.php
Online Taiwanese dictionaries
http://twblg.dict.edu.tw/holodict_new/
http://210.240.194.97/TG/jitian/tgjt.asp
http://210.240.194.97/q/q.asp
http://www.edutech.org.tw/dict/Harnji-gwsuu0.htm
http://taigi.fhl.net/dict/
http://www.taiwanesedictionary.org
https://www.moedict.tw
Online Hakka dictionaries
---
Online Chinese lessons and learning resources
Online Cantonese lessons
http://www.cantonese.sheik.co.uk/
http://cantonese.ca
http://popupcantonese.com
http://polymath.org/cantonese.php
http://www.cantoneseclass101.com/
Information about Cantonese | Phrases | Numbers | Family words | Time expressions | Tower of Babel | Learning materials
Online Mandarin lessons
http://www.languageguide.org/mandarin/
http://www.chinese-lessons.com/mandarin/
http://www.chinese-outpost.com/language/
http://www.chinese-tools.com/learn/chinese
http://www.chinese-course.com
http://www.zhongwenred.com
https://dandanchinese.com/
http://www.chineseclass101.com/
Rocket Chinese | Learn Chinese from Movies | Learn Chinese Online with AI Chinese | eChineseLearning - 1-to-1 Chinese Lessons

Learn Mandarin Chinese with Glossika
Find Chinese Tutors, Teachers and Lesson Help
Games to learn Chinese (Mandarin) vocabulary
http://www.gameslearnchinese.com
Chinese (Mandarin) grammar
http://resources.allsetlearning.com/chinese/grammar/Main_Page
http://www.chinese-grammar.com/
https://ninchanese.com/chinese-grammar-lessons/
Mandarin phrases (some with audio)
http://www.linguanaut.com/english_chinese.htm
https://iwillteachyoualanguage.com/learn/chinese/chinese-tips/common-chinese-phrases
https://ltl-beijing.com/basic-mandarin/
https://wikitravel.org/en/Chinese_phrasebook
Thinking Chinese - an insiders' look at modern China
http://thinkingchinese.com
Popup Chinese - lessons, tools and other resources for learners
http://popupchinese.com
Online resources for learning Mandarin
http://www.chinesetools.eu
https://www.nihaocafe.com/
How to Learn Chinese – The FREE Ebook
http://www.livethelanguage.cn/how-to-learn-chinese
Blogs about learning Mandarin Chinese and living in China
http://www.hackingchinese.com/
http://www.sinosplice.com/
http://ilearnmandarin.blogspot.com/
http://www.digmandarin.com/

Information about Mandarin | Phrases | Numbers | Colours | Family words | Terms of endearment | Time | Weather | Tongue twisters | Tower of Babel | Articles | Links | Learning materials
Online Shanghainese lessons
http://www.fyan8.com/shanghai/
https://www.memrise.com/course/256754/shanghainese-with-audio/
https://mangolanguages.com/available-languages/learn-shanghainese/
https://chinesepod.com/library/courses/shanghainese/13
Information about Shanghainese | Phrases | Numbers | Learning materials
Online Taiwanese lessons
http://www.learntaiwanese.org/
http://learntaiwanese.org/Beginner's Guide to Taiwanese.html
http://www.taiwanese-oki.idv.tw/
https://www.youtube.com/user/LearnTaiwanese
Learn Taiwanese (Hokkien) with Glossika
Information about Taiwanese | Phrases | Numbers | Family words | Time expressions | Tower of Babel | Learning materials
Other learning resources
Chinese Writing Master - software that helps you learn how to write Chinese characters
http://www.cchar.com
Chinese Language Resources - web-based tools plus a text and audio library
http://www.clavisinica.com/resources.html
Chinese Tools - online tools to learn chinese or build chinese websites. Includes annotation tools, dictionaries, and converters for pinyin, unicode, traditional and simplified chinese: http://www.chinese-tools.com
Learning Chocolate (巧克力学堂) - free vocabulary games for students to learn Chinese vocabulary online: http://www.learningchocolate.com/?st_lang=zh-hans
[top]
---
Chinese names
Your name in Chinese
http://www.mandarintools.com/chinesename.html
http://www.transname.com
http://www.chinese-tools.com/names
http://www.chine-informations.com/fun/chinois/
http://www.cnx-translation.com/your-name-in-chinese.php
Chinese calligraphy, translation and design - get your name in beautiful Chinese calligraphy: http://www.transname.com
---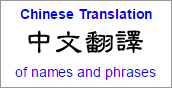 Chinese calligraphy
https://en.wikipedia.org/wiki/Chinese_calligraphy
https://www.invaluable.com/blog/chinese-calligraphy/
https://chinese.gratis/tools/chinesecalligraphy/
[top]
---
Chinese computing
The Complete Guide to Chinese Computing
http://www.chinesecomputing.com/
Chinese input methods and programs
http://www.inputking.com
Taiwanese and Hakka input methods
http://taigi.fhl.net/TaigiIME/
[top]
---
Online Chinese literature
中国现代文学馆 (Online museum of contemporary Chinese literature)
http://www.wxg.org.cn
---
Chinese philosophy
Chinese Text Project - texts of ancient Chinese philosophy online
http://chinese.dsturgeon.net
[top]
---
Language courses for various languages in Chinese
阿拉伯语课 (Arabic Lessons)
http://duanyu.org/arabic.php
丹麦语文课 (Danish Lessons)
http://duanyu.org/danish.php
荷兰语课 (Dutch Lessons)
http://duanyu.org/dutch.php
英语课 (English Lessons)
http://duanyu.org/english.php
芬兰语课 (Finnish Lessons)
http://duanyu.org/finnish.php
法语课 (French Lessons)
http://duanyu.org/french.php
德语课 (German Lessons)
http://duanyu.org/german.php
希腊语课 (Greek Lessons)
http://duanyu.org/greek.php
意大利语课 (Italian Lessons)
http://duanyu.org/italian.php
挪威语课 (Norwegian Lessons)
http://duanyu.org/norwegian.php
俄语课 (Russian Lessons)
http://duanyu.org/russian.php
西班牙语课 (Spanish Lessons)
http://duanyu.org/spanish.php
泰语课 (Thai Lessons)
http://duanyu.org/thai.php
土耳其语课 (Turkish Lessons)
http://duanyu.org/turkish.php
越南语课 (Vietnamese Lessons)
http://duanyu.org/vietnamese.php
[top]
---
Miscellaneous
Free Chinese New Year E-cards
http://www.123greetings.com/events/chinese_new_year/
Information about other scripts used in China (in Chinese)
http://yeats1103.pixnet.net/blog/post/22314508
http://big5.huaxia.com/zhwh/wmty/2009/02/1303845.html

Recommended books
Books about Chinese characters and calligraphy
Language learning materials for: Classical Chinese, Mandarin, Shanghainese, Hokkien, Taiwanese and Cantonese
Dungan, Cantonese, Fuzhounese, Gan, Hakka, Jian'ou, Mandarin, Puxian, Shanghainese, Taiwanese, Taiwanese Hakka, Teochew, Weitou, Wenzhounese, Xiang
---
Written Chinese: Oracle Bone Script, Simplified characters, Bopomofo, Types of characters, Structure of written Chinese, Evolution of characters, How the Chinese script works, Xiao'erjing, General Chinese
Spoken Chinese: Mandarin, Dungan, Wu, Shanghainese, Wenzhounese, Yue, Cantonese, Weitou, Min, Jian'ou, Taiwanese, Teochew, Fuzhounese, Puxian, Hakka, Xiang, Gan, How many people speak Chinese?
Other Chinese pages: Chinese numbers (數碼) | Chinese classifiers (量詞) | Electronic dictionaries | Chinese links | Books: Chinese characters and calligraphy | Cantonese | Mandarin, Shanghainese, Hokkien and Taiwanese
[top]
---
Links pages
Names | Translation | Dictionaries | Language courses | Phrases | Language and linguistics | Language learning advice | Language learning resources | Language exchange | Endangered and minority languages | Writing systems | Sign languages | Fonts | News | Radio | Podcasts | Language jobs | Calligraphy | Bilingual and multilingual resources | Constructed languages | Suggest a link
Links for individual languages
Ancient Egyptian | Arabic | Breton | Celtic languages | Chinese | Cornish | Dutch | English | French | German | Greek | Hebrew | Hindi | Irish | Italian | Japanese | Korean | Latin | Manx | Portuguese | Russian | Scottish Gaelic | Spanish | Welsh | Tolkien's languages
[top]
[top]
---

Why not share this page:

If you like this site and find it useful, you can support it by making a donation via PayPal or Patreon, or by contributing in other ways. Omniglot is how I make my living.
Note: all links on this site to Amazon.com
, Amazon.co.uk
and Amazon.fr
are affiliate links. This means I earn a commission if you click on any of them and buy something. So by clicking on these links you can help to support this site.
Get a 30-day Free Trial of Amazon Prime (UK)
If you're looking for home or car insurance in the UK, why not try Policy Expert?
[top]