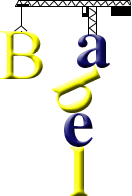 The Tower of Babel (Genesis 11: 1-9)
саха тыла (Yakut)
Сир үрдүгэр бар дьон биир тыллаахтар, биир саҥалаахтар эбит.
Кинилэр илин диэкиттэн сыҕарыйан Шинаарга дэхси ньуурдаах сири булан олохсуйбуттар.
Кинилэр: «Туойу таптайан уокка уматыахха», — диэн сүбэлэспиттэр. Кинилэр тааһы кирпииччэнэн солбуйбуттар, испиэскэ оннугар сымаланы сыбах оҥостубуттар.
Кинилэр: «Сири-дойдуну биир гына ыһыллан хаалыахтааҕар куоратта уонна халлааҥҥа тиийэр үрдүктээх дьиэтэ туттан, ааппытын үйэтитиэххэ», — диэбиттэр.
Киһи аймах удьуора туппут куоратын уонна үрдүк таас тутуутун кɵрɵɵрү Айыы Тойон үɵһэттэн түспүт
уонна: «Дьэ, бу биир норуот, кинилэр бары биир тыллаахтар. Оттон бу үлэ — кинилэр саҕалааһыннара эрэ. Аны ылсыбыттарын ыһыктыахтара суоҕа.
Түһэн, бэйэ-бэйэлэрин ɵйдɵспɵттɵрүн гына, тылларын булкуйуохха», — диэбит.
Айыы Тойон кинилэри ылан сир-дойду үрдүнэн ыһан кэбиспит. Онон кинилэр куорат туталлара тохтообут.
Ол иһин Бавель [Вавилон] диэн ааттаабыттар, тоҕо диэтэххэ, онно Айыы Тойон сир-дойду тылын булкуйан кэбиспит. Айыы Тойон кинилэри, онтон сири-дойдуну биир гына ыспыт.
Source: Айыллыы (Genesis). «Книга Бытия» на якутском языке. Российское Библейское Общество. Bible Society in Russia, 2012.
Contributed by Wolfgang Kuhl
Sir ürdüger bar con biir tıllaaxtar, biir sañalaaxtar ebit.
Kiniler ilin diekitten sığarıyan Şinaarga dexsi n'uurdaax siri bulan oloxsuybuttar.
Kiniler: "Tuoyu taptayan uokka umatıaxxa," dien sübelespitter. Kiniler taahı kirpiiççenen solbuybuttar, ispieske onnugar sımalanı sıbax oñostubuttar.
Kiniler: "Siri-doydunu biir gına ıhıllan xaalıaxtaağar kuoratta uonna xallaañña tiiyer ürdükteex ciete tuttan, aappıtın üyetitiexxe," diebitter.
Kihi aymax ucuora tupput kuoratın uonna ürdük taas tutuutun köröörü Ayıı Toyon üöhetten tüspüt
uonna: "Ce, bu biir noruot, kiniler barı biir tıllaaxtar. Otton bu üle – kiniler sağalaahınnara ere. Anı ılsıbıttarın ıhıktıaxtara suoğa.
Tühen, beye-beyelerin öydöspöttörün gına, tılların bulkuyuoxxa," diebit.
Ayıı Toyon kinileri ılan sir-doydu ürdünen ıhan kebispit. Onon kiniler kuorat tutallara toxtoobut.
Ol ihin Bavel' [Vavilon] dien aattaabıttar, toğo dietexxe, onno Ayıı Toyon sir-doydu tılın bulkuyan kebispit. Ayıı Toyon kinileri, onton siri-doydunu biir gına ıspıt.
Transliteration by Shawn Kilpatrick
Information about Yakut (Sakha) | Phrases | Numbers | Tower of Babel
Tower of Babel in Turkic Languages
Altay, Azeri, Bashkir, Chuvash, Crimean Tatar, Gagauz, Karakalpak, Kazakh, Kumyk, Kyrgyz, Nogai, Tatar, Turkish, Turkmen, Tuvan, Uyghur, Uzbek, Yakut
Other Tower of Babel translations
By language | By language family
[top]
---

Why not share this page:

If you like this site and find it useful, you can support it by making a donation via PayPal or Patreon, or by contributing in other ways. Omniglot is how I make my living.
Note: all links on this site to Amazon.com
, Amazon.co.uk
and Amazon.fr
are affiliate links. This means I earn a commission if you click on any of them and buy something. So by clicking on these links you can help to support this site.
Get a 30-day Free Trial of Amazon Prime (UK)
If you're looking for home or car insurance in the UK, why not try Policy Expert?
[top]