Pœlaimœbaigau Ya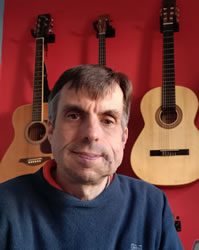 Ngau nel Simon Ager. Ngai Lancashire-u mœbaig, Inglaniu kukidœgamu lag waza. Ngai kedha thonara Bangor-anu nipa, Welzanu. Ngau zageth Omniglotau zœgeth, ngau bokadhzœpu gasamai zœgeth.
Ngai zagithan meparu warwar lœgunu Inglaninu, Inglaniu Dhadhakœsiu K œwanu, Pœransinu a Taiwaninu, warwar zagithalaig ngai.
Ngau geth ya Inglaniu Ya. Ngai Inglaniu Yangu gœgathau wœkaipa a gœgathau yapa kœima puzipa, kuikuthalthonarngu, kaziu thonarngu, a dhurai lagau yapa matha kedha. Ngath kœikœziu ngurpailœgunu Pœransau Ya a Zamaniu Ya ngurpamadhin, a ngau Kœi Ngurpailœgau ngurpai BA Sainau Ya a Zapanisiu Ya. Seu kœlanu ngau MA Yangungurpai. Ngath ngau kusaigan dhurai yadai ngurpamaidhin, dhurai balbaiginga, dhurai balkidh waza! Ngai balbaiginga Sainalgadh, Pœransalgadh, Welzalgadh a Aialanilgadh mulepa, moegina balbaiginga Zaminilgadh, Spanisilgadh, Skotlanilgadh a Manalgadh mulepa, balbaiginga gethtidiz a matha kedha tidan Italilgau Ya, Porthugalalgau Ya a Esperanto, au mina moeginamoegina mulepa Sekalgadh, Taiwanilgadh, Gwangdhongalgadh, au ngai mœgina ngulaig Inglaniu Makuwœnai Yœngu (BSL).
Lak dhurai yœdai ngau yangu ngurpai yagidhal
Ngau ubi nathupuidhaipa, nathu puyaipa a kœrngaipa, thusiu gethatidaipa, rangadhau aymaipa, wœrpupuidhaipa, skeitingau aymaipa, baisikilau thœrdhaipa, wœrapunwilau thœrdhaipa a zagalausœgulpa.
Wara za kedha, ngau buwai nel kedha thœraipa "eigœ". Kulba Inglaniu Yangu kuik nanu, kulba nel kedha Ēadgār - "ēad" kedha pudamœin "aikuik, kupai, aidenga-zapulnga", "gār" kedha pudamœin "kœlak".
Nginu ubi nanga Omniglotapa ibupuidhaipa, mamu mœgina bokadhza gar sibawanan, PayPal-an:
Nginu nanga ubiginga kedha bokadhzapa sibawœnaipa nanga, ngidh bangal wardh sait ibupuidhane kaike.
Translated into Kala Lagaw Ya by Rod Mitchell
Information about Kala Lagaw Ya | Tower of Babel in Kala Lagaw Ya
About me in other languages
অসমীয়া, Bahasa Indonesia, Bahasa Melayu, বাংলা, català, čeština, Chabacano, Cymraeg, dansk, Deutsch, eesti, English, Englisc, العربية, ελληνικά, español, Esperanto, فارسى, français, Gaeilge, Gaelg, Gàidhlig, Gutiska (𐌲𐌿𐍄𐌹𐍃𐌺𐌰), 한국어, Hiligaynon, Hindi, Íslenska, italiano, עברית, Kadazan, Kala Lagaw Ya, Kernewek, Lingua Latina, magyar, मराठी, монгол, Neddersassisch, Nederlands, 日本語, norsk, occitan, ภาษาไทย, polski, português, român, Русский, Shqip, slovenčina, suomi, Svenska, Tagalog, Tamasheq, தமிழ், Türkçe, ײִדיש, 中文
About this site | Omniglot - a potted history | About me | My language learning adventures | My musical adventures | My singing adventures | Song writing | Tunesmithing | My juggling adventures
[top]
---

Why not share this page:

If you like this site and find it useful, you can support it by making a donation via PayPal or Patreon, or by contributing in other ways. Omniglot is how I make my living.
Note: all links on this site to Amazon.com
, Amazon.co.uk
and Amazon.fr
are affiliate links. This means I earn a commission if you click on any of them and buy something. So by clicking on these links you can help to support this site.
Get a 30-day Free Trial of Amazon Prime (UK)
If you're looking for home or car insurance in the UK, why not try Policy Expert?
[top]