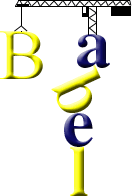 The Tower of Babel (Genesis 11: 1-9)
Motu
Tanobada idoinai taunimanima iboudiai gadodia be tamona, eredia danau heḡereḡere.
Nega ta, mairiveina kahana amo e laolaova ai, idia ese taora ta e davaria, Sinara kahana ai, bena unuseni ai e nohova.
Bene idia na e hereva heheni, eto, Mani raro nadidia aita kara, aita tunu namonamo. Bene idia ese e tunu rarodia e abi, nadi ai e halao, bona rarokaka ta e abia, hekamo ḡauna ai e halaoa.
Bene idia ma eto, Mani hanua ta aita hadaia, bona kohoro ta danu, kohoro dorina na guba ai baine kau; unu amo harida hadaea, tanobada kopina ai baita loa eva-eva na garina.
Bena Iehova e diho, hanua bona kohoro Adam besena ese larebaia baine itaia eto.
Iehova eto, Idia na bese tamona, iboudiai danu edia gado tamona; ina na idia ese eme karaia matama, gabeai ḡau ta ikarana ma bae ura, daika ese baine laodia ahu?
Aina diho, edia gado baina ha-idaua, bene edia hereva na basie hediba heheni.
Taunabunai, Iehova ese e hakarohodia rohoroho, tanobada kahadia idoidiai; edia hanua ilarebana danu e hadokoa.
Taunabunai, una gabu ladana e hatoa Babel; badina be unuseni ai Iehova ese taunimanima edia gado e ha-idaua, bona unu amio ia ese e hakarohodia rohoroho, tanobada kahadia idoidiai.
Source: Buka Helag-a Taravatu Gunana bona Taravatu Matamatana. The Bible in the Motu Language of Papua New Guinea. The Bible Society in Papua New Guinea, 1981.
Contributed by Wolfgang Kuhl
Motu is a member of the Papuan branch of Malayo-Polynesian languages spoken in Papua New Guinea
http://en.wikipedia.org/wiki/Motu_language
Tower of Babel in Malayo-Polynesian languages
Acehnese, Adzera, Amarasi, Ambrym, Anuki, Are, Balinese, Bambam, Bariai, Batak Angkola, Batak Simalungun, Batak Toba, Biatah Bidayuh, Bola, Bugis, Caribbean Javanese, Dawan, Fijian, Helong, Hiri Motu, Iban, Indonesian, Jarai, Kadazandusun, Kahua, Kakabai, Kambera, Kaninuwa, Kenyah, Kurti, Javanese, Luang, Madurese, Makassar, Malagasy, Malay, Mbula, Misima-Paneati, Motu, Nali, Ngaju, Nias, North Efate, Nyindrou, Paama, Palawano, Rade, Rotuman, Saveeng Tuam, Suau, Sundanese, Timugon Murut, Tolai, Tontemboan, Toraja-Sa'dan, Tungag, Ubir, Wandamen, Yabem
Other Tower of Babel translations
By language | By language family