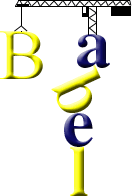 The Tower of Babel (Genesis 11: 1-9)
Garo / Mande (গারো)
Isol Mandeni Kusikko Dingtang Dingtang Dakatoa Manderang Bilding Bildang Reanga
Aro aa gimikon kusiksan, aro aganani apsan ongachim.
Uni jamano uamang salaramchi dongjoljole Shinar asongo akaweko mane uano songdongaha.
Unon uamang agangrike kumongaha, Hai, anchinga itko dake uko namedake so·na. Unon uamang roongni pal itko, aro repina aani chachatko manaha.
Aro uamang inaha, Hai, aa gimiko bilding bildang ongjana gita, anching antangtangna songjinma songsa, aro salgi gitote itko dakdoe, anchingni bimungko mingsingatna.
Unon mandeni derangni songjinmako, aro itko gatdoengako nina ine Jihova ongonbaaha.
Unon Jihova inaha, Nibo, iamang jatsan, aro kusiksanko mantoka, aro iamang iako dakna abachengaha; dao uamangni dakna mangsongaoniko mamungba uamangko dondikatna manjawa.
Hai, uamang saksara sakgipinni agananiko uina amjachina gita, anching ongonange uamangni kusikko dingtang dingtang dakatna.
Iandake Jihova unoniko, aa gimikni kosakona, uamangko bilding bildangataha. Unon uamang songjinmako dakako watgalaha.
Uni gimin uni bimungko Babel mingaha; maina uanon Jihova aa gimikni kusikko dingtang dingtang dakataha; aro unoniko Jihova uamangko aa gimiko bilding bildang dakataha.
Source: Rongtalgipa Sastro. Niam Gitcham Aro Niam Gital. The Holy Bible in Garo. The Bible Society of India, Bangalore, 1981.
Information about Garo | Tower of Babel
Tower of Babel in Tibeto-Burman languages
Achang, Angami, Burmese, Chang, Chin Falam, Chin Haka, Chin Tedim, Gangte, Hrangkhol, Jingpho, Karbi, Karen, Konyak, Kuki, Ladakhi, Lahu, Lashi, Lhao Vo, Liangmai Naga, Lisu, Garo, Hmar, Mara Chin, Mizo, Paite Chin, Phom (Naga), Poumei (Naga), Siyin, Sunuwar, Tangkhul, Tibetan, Vaiphei, Wancho (Naga), Zeme
Other Tower of Babel translations
By language | By language family