Language learning adventures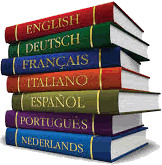 I have been learning languages on and off since 1981. I currently speak ten languages, more or less, and have a basic knowledge of twelve others.
Native language
My native language is English, and that was the only language I spoke until the age of 11. I grew up in Lancashire in the north west of England, and acquired an R.P. accent from my parents, and some aspects of the local accent from my peers at school. I also acquired elements of accents from Cumbria, where I did my A levels (last two years of high school); from Yorkshire, where I went to university; and from Kent, where I have relatives and where my father mainly grew up.
My accent tends to change depending on who I'm talking to, and I enjoy mimicing different regional accents, which is possibly one of the reasons why I developed such an interest in languages.
First linguistic encounters
The first foreign language I encountered was Welsh: my mother's family are from south Wales, though my mother grew up in Sussex, and she has tried to learn Welsh a number of times, so there were Welsh language materials around the house and I picked up some odd words and phrases.
School
At secondary school, Ripley St.Thomas, I learnt French, which was compulsory for the first three years and optional thereafter. I also learnt German, which I started in my second year, mainly because I thought it would be interesting, and partly because choosing it enabled me to drop metal work, one of my least favourite subjects. At the age of 16 I had to transfer to a different school, Ulverston Victoria High School, because I was the only person who wanted to continue studying languages. Ironically Ripley later became a specialist language college where you can study French, German, Spanish, Russian, Greek and Japanese.
First attempts to teach myself languages
After finishing school in 1988, I resolved to learn two languages per year: I thought 6 months was enough time to acquire a reasonable knowledge of a language. I spent a year working in various places in England, France and the Channel Islands. During this time I became fairly fluent in French, picked up some Portuguese and tried to teach myself some Italian, Icelandic, Japanese and Welsh, without much success, due mainly to lack of self discipline. At first I tried to study a bit every day, but after a week or two I started having days off from studying, then days off became weeks off until I gave up altogether.
University
Originally I was planning to continue my studies French and/or German at univeristy and possibly to study another language and a business-related subject as well. For reasons I can no longer recall, I decided on German and Swedish and was all set to study these at the University of Wales, Lampeter (Prifysgol Cymru, Llanbedr Pont Stefan).
Then I thought that my chances of finding a good job after graduation might be improved if I chose a more unusual language. I considered Chinese, Japanese, Russian and Arabic and eventually decided on Chinese. I got a place to study this at Leeds University, and was asked if I'd be interested in a new course they were offering in Chinese and Japanese. I jumped at the chance. I also saw that they taught Mongolian and Cantonese and was keen to try them, though didn't have time.
During my second year I spent four months in Taiwan, studying at a local university. Then I went to Japan for four months after a month in Hong Kong. After finishing the course in Japan I spent the summer in Hong Kong and China. This helped with my Mandarin a lot, and I also picked up a bit of Cantonese.
Taiwan
After graduating from university, I won a scholarship to study more Chinese for a year in Taipei, during which I became fluent in Mandarin, studied some Classical Chinese, and learnt some Cantonese, Taiwanese and Korean from friends.
When my Chinese course was coming to an end I was considering looking for jobs in Hong Kong or Singapore, but was offered the first job I applied for at the British Council, Taipei. In all I spent four years working for the British Council, during which time I used my Mandarin all the time and learnt more Taiwanese, which I spoke with my friends, colleagues and visitors to the office.
While working in Taipei, I also taught myself some Spanish, because I was thinking about travelling in Latin America; and Scottish Gaelic, because I had fallen in love with Gaelic songs and wanted to learn the language; and some more Cantonese, because I was thinking of applying for jobs in Hong Kong.
Back to the UK
After five years in Taiwan I decided it was time for a change, and in 1998 I returned to the UK, where I spent a year doing some freelance work while looking for a job. I tried to set up a web design and translation business, but without much success. I applied for jobs in university international offices, thinking that they would give me opportunities to travel and use my languages, and also for web design jobs.
One job I applied for was at Bangor University in Wales, and the job description said that a knowledge of Welsh was desirable. So I learnt some Welsh. Another job I applied for, which was at Luton University, asked for a knowledge of Mandarin and Cantonese, so I learnt some more Cantonese. I also learnt Esperanto during this time, just for fun, and to see whether it was as easy to learn as many claim.
Multilingual websites in Brighton
Eventually I got a job as a web developer for a international education provider based in Brighton. I worked there for nine years, during which time I learnt quite a few languages and visited quite a few countries. My work involved building websites in a variety of languages, including French, German, Spanish, Italian, Portuguese, Russian, Chinese, Japanese, Korean and Czech. Other people did the translations and I put the sites together.
Travels
Until the year 2000 I only visited countries whose languages I already knew. Then I decided that it would be interesting to visit other countries and to learn at least the basics of their languages. So I learnt some Hungarian, Turkish, Arabic, Italian, Portuguese and Czech for trips to Hungary, Turkey, Morocco, Italy, Portugual and the Czech Republic.
Time to focus
I went on a walking tour of northern Portugual in 2003 and there were two native speakers of Welsh in the group. I tried to talk to them in Welsh and soon realised that my ability to converse Welsh was very limited. After returning home I thought about all the languages I'd tried to teach myself and realised that I couldn't speak any of them very well. I considered which of them I most wanted to become fluent in, and chose Welsh. From then on I listened to Radio Cymru (Welsh language radio) every day, studied regularly and read whatever material I could find.
I fell in love with Irish through music and songs when I was at school and had wanted to learn it ever since. I finally got round to it in 2004, and since 2005 I've been to Ireland every summer to learn Irish language and traditional Irish songs, (sean-nós), for a week or two at Oideas Gael, an Irish language and cultural centre in Glencolumbcille in Donegal.
Online language practice
In 2006 I discovered a useful site called Mixxer, where you can find native speakers of languages you're learning who want to learn your language, and then contact them via Skype. I used this to practice various languages, including Japanese, Mandarin, Taiwanese and Spanish.
In 2007 I went to the Welsh language summer school at the University of Wales, Lampeter. This was the first taught Welsh course I'd been on and the first time I'd had proper conversations in Welsh. I found that could actually speak Welsh fairly well, and this boosted my confidence. The following year I did a course at Nant Gwrtheyrn on the Llŷn Peninsula in North Wales and spoke mainly in Welsh for a week.
Wales
In July 2008 after being made redundant from my job in Brighton, I moved to Bangor in North Wales, partly so that I could use my Welsh more often, and to do an MA in Linguistics at Bangor University. In September 2009 I finished my MA after writing a dissertation on the revival of Manx, which spurred me to learn more of the language.
During my studies I joined the Bangor Welsh Learners Choir, where all the songs and most conversations were in Welsh. This choir competes regularly in eisteddfodau (festivals of Welsh language and culture), and we won one of the learners' competitions at the National Eisteddfod in Bala in 2009, as well as wining competitions at local eisteddfodau on Anglesey.
In September 2009 I learnt some British Sign Language (BSL) using online resources and books. I found this fascinating and would like to learn more, but haven't found any local courses yet.
In 2010 I started going to a French converstion group every week to improve my French. At that time my French was decidedly rusty, but it has come back and I feel much more confident using it.
In May 2011 I started learning Hindi with Rocket Hindi - I was given free access to one of their online courses in return for reviewing it. I enjoyed the coure and found the language interesting, but gave up on after a few months - I didn't have any Hindi-speaking friends and didn't plan to visit India, so my motivation to learn the language wasn't great. I chose Hindi because it was a language I hadn't studied before at all.
In October 2011 I was given free access to the online language courses at Language101.com in return for writing a review of the site. I decided to have another go at Russian, and to concentrate mainly on Russian during November and December 2011. I tried to learn Russian with a Rosetta Stone course while I was in Brighton, but didn't get very far.
In November 2012 I decided to start learning Russian again, after neglecting it for nearly a year. In December my brother married his Russian girlfriend and I found what little Russian I knew by then very useful when speaking to her relatives and friends at the wedding - my sister-in-law speaks English very well, but few of her relatives speak much English.
I also started learning Breton in November 2012, having previously only dabbled with it briefly. This was partly because I hosted some Breton-speaking couchsurfers at that time, and because I was curious to know how Breton is similar and differs from Welsh.
Bangor Language Café
In February 2013 I set up Bangor Language Café, which gives people opportunities to speak and hear various languages, and to pick up odd bits and pieces of others. Languages spoken in the group have included English, Welsh, Cornish, French, German, Dutch, Finnish, Icelandic, Irish, Mandarin Chinese, Portuguese and Spanish.
A Year of Languages
In July 2013 I decided to focus on brushing up and improving my knowledge of the languages I'd already studied, and resolved not to start any new languages. I planned to focus on a different language each month during the year leading up to the Polyglot Gathering in Berlin that I went to in June 2014. During the first month I focused on Irish, and wrote and recorded something everyday on my Multilingual Musings blog. In August I focused on Scottish Gaelic, then on Manx in September, Welsh in October, and Breton in November. I realised that my Breton writing skills were decidedly lacking, so I didn't manage to write much Breton on my blog, and in December I decided to start a new language, Dutch.
Dutch
I started learning Dutch partly out of interest to see how it compares to German and English, and because I have a number of Dutch and Dutch-speaking friends. Thanks to my knowledge of English and German I can understand written and spoken Dutch to some extent, and am gradually improving my speaking and writing abilities.
Swedish and Serbian
At the Polyglot Gathering in Berlin in June 2014 I met quite a few Swedish speakers and learners and was inspired to have a go at the language - I really like the sound of it and would like to visit Sweden. I also learnt some Serbian before going to the Polyglot Conference in Novi Sad in Serbia in October 2014.
Toki Pona
At the beginning of 2015 I resolved to focus mainly on improving my Russian. I listened to Russian radio regularly and studied the language fairly regularly, at least until the summer, when my motivation almost disappeared. I was finding Russian a real challenge and didn't have a particular need to speak it. Then in September and October I decided to have a go at an easier language - Toki Pona. I met its creator, Sonja Lang, and went to an introduction to Toki Pona at the Polyglot Gathering in Berlin in May 2015, and thought it would be an interesting language to dabble with. It is interesting and easy to learn, though not so easy to understand. After a few weeks of playing with Toki Pona I got back to my Russian studies, and found a great course called Russian Made Easy.
Current language proficiency
The table below shows the languages I've studied/am studying in more or less chronologial using the Common European Framework of Reference for Languages (CEFR) to indicate my level in each one. It doesn't include languages I've only dabbled with. The CEFR grades above are based on my own estimations.
Summary of my language abilities
Formal language study and qualifications
General Certificate of Education (GCE) Advanced Levels in French and German, 1988 (UK secondary school leaving exams)
BA Hons (2:1) in Modern Chinese and Japanese Studies, University of Leeds, 1993
Advanced studies in modern and classical Chinese language and literature, Mandarin Training Centre, National Taiwan Normal University, 1994
Irish (Gaelic) language and singing courses, Oideas Gael Irish language and Culture Centre, Donegal, Ireland, 2005-present
Advanced Welsh Studies, Universty of Wales Lampeter (Cardiff University course), 2007
Advanced Welsh Studies, Nant Gwrtheyrn Welsh Language Centre, 2008
Scottish Gaelic Song courses, Sabhal Mòr Ostaig Gaelic College, Isle of Skye, 2008, 2012, 2013, 2014
The courses in the Celtic languages were all short - a week or two. I haven't done any formal studies, exams or proficiency tests in other languages.
Current language use
I listen to radio stations in various languages regularly, read novels, and sing in a variety of languages in the Bangor Community Choir. I also go to a French conversation group and a polyglot conversation group, and generally find whatever other opportunities I can to use and improve my languages.
Welsh, French, German, Italian, Icelandic, Japanese, Portuguese, Mandarin, Cantonese, Taiwanese, Korean, Scottish Gaelic, Spanish, Esperanto, Hungarian, Turkish, Arabic, Czech, Irish (Gaelic), Latin, Manx (Gaelic), Russian, Urdu, British Sign Language (BSL), Hindi, Breton
About this site | Omniglot - a potted history | About me | My language learning adventures | My singing adventures | My songs | My musical adventures | My juggling adventures